It has been another month of extremes for the University, Australia, and the world. Nonetheless, second semester is now underway, thanks to the extraordinary efforts of many people committed to the vision and mission of theological education.
A highlight yesterday was the launch of a new report by UD alumnus, Dr Paul Oslington, entitled The Economic Benefits of Australian Theological Education, which provides new evidence as to the fruits of our corner of the higher education sector.
All of our educational delivery is still occurring online, as the majority of the University's Colleges are located in Victoria, although some onsite delivery is now also possible outside Victoria. This is due to the hard work and exceptional commitment of staff across the University, who believe in the transformative benefits of a critical education in theological disciplines to change lives and to form people as agents of change for good, motivated by love of God and love of neighbour.
New challenges continue to confront us, day by day. With the introduction earlier this week of stage four restrictions, all of our College and Library sites in metropolitan Melbourne are now physically closed to staff and students. In addition to the grief and hardship of effecting these closures, this offers a new challenge, especially in providing access to physical library collections. Through collaborative and imaginative work – and thanks to the huge increase in online scholarly resources – we will be able to continue virtual delivery and to prepare students for mission and ministry.
During a conversation about these challenges with a New Testament colleague yesterday, we recalled that it was, for many Christians, the Feast of the Transfiguration. We joked that if the Transfiguration happened now in Melbourne, St Peter would have to erect three socially-distanced tents, and Moses, Elijah and Jesus would only be allowed to leave for an hour each day for exercise or to go to the shops.
But our humour, well-intentioned, was wrong. The gospel accounts tell us that when the disciples fell to the ground in fear at the sight of Jesus revealed in glory, Jesus approached them, and even touched them. The presence of Moses and Elijah at this momentous event is witness to the hope of life to come, in which both the dead and the living are in conversation, in fellowship, with God. Here is a striking reminder of Christian cosmology: nothing in life – or death – can separate us from the love of God, a love that is not only spiritual but also physical.
It is good to be reminded of the Transfiguration, as the unexpected sign of the fulfilment of ancient promises in the revelation of Jesus' true being.
The theme of revelation is apt. One of the consequences of the COVID-19 pandemic is bringing to light those parts of human behaviour, society and economy that we do not wish to see, as well as those attributes and deeds which reflect all we're meant to be. We will be exploring some these areas in a series of online conversations entitled COVID Revelations: Indigenous Perspectives on Thursday 13 August – please join us.
As we persist in the midst of suffering, in the midst of necessary restraint, there is still good news revealed day by day. And so whether you are a student, teacher or researcher (or all three), I encourage you to take heart in your studying, thinking, writing, and acting. Be open to what is being revealed, that we ourselves may be transformed for the service of others in this time of need.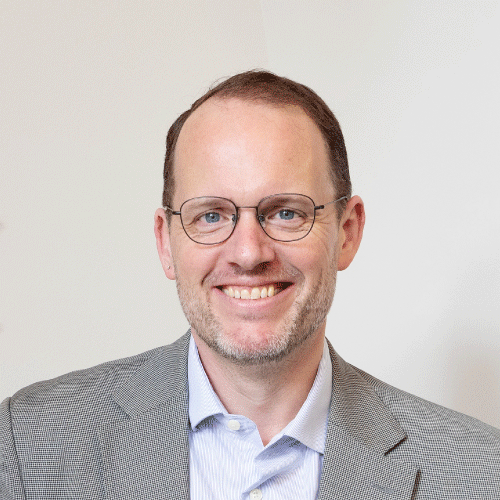 Professor Peter Sherlock is the Vice-Chancellor of the University of Divinity. He is a cultural and religious historian of Renaissance and Reformation Europe and an expert on governance and leadership in educational and church settings. A graduate of the University of Melbourne and the University of Oxford, his academic career has included an ARC Postdoctoral Fellowship in History at the University of Melbourne and four years as Dean of the United Faculty of Theology, Melbourne.