This online seminar reflects on the notion of theological ethics during a pandemic. Hear from Dr Dan Fleming and Dr David Carter – two leading public health and theological ethics researchers, who will provide expert insight into the COVID-19 pandemic.
Speakers: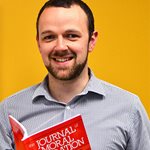 Dr Dan Fleming is Group Manager – Ethics and Formation for St Vincent's Health Australia. In this role he leads ethics education and strategy and supports formation across the St Vincent's Health Australia network. Dan is also a Fellow in the Law, Health and Justice Research Centre in the Faculty of Law at the University of Technology Sydney and a Senior Lecturer in Theology and Ethics with the Sydney College of Divinity. Dan holds a PhD in moral philosophy and theology, and is the author of more than 40 publications in the areas of moral philosophy, theological ethics, moral education, religious education and theology.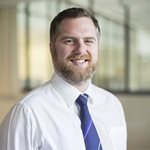 Dr David Carter is a Senior Lecturer and National Health and Medical Research Council Early Career Fellow in the Faculty of Law at the University of Technology Sydney. His work focuses on the legal, regulatory and governance challenges involved in the delivery of safe, effective and sustainable healthcare services. Prior to joining UTS, David worked in a variety of management roles in hospital and health services, as well as at the Wayside Chapel in Sydney's Kings Cross. He regularly collaborates with Catholic hospitals on new and emerging issues at the intersection of law, health services and ethics. David is also a doctoral candidate at Trinity College Theological School, engaging in research towards 'A Theology of Infectious Disease', supervised by Dr Scott Kirkland.