In a society which already experiences so much social isolation—that is only exacerbated by social media—the idea of churches being forced to cease to gather together can feel absolutely heart rending. In response some have clung to the encouragement of continuing to meet together in Hebrews 10:25. However, in doing so I fear the encouragement towards love for neighbour in 10:24 may be completely nullified.
Throughout the Gospels we see three commands from Jesus: Love God, Love Neighbour and Love One-another. These three loves derive from one another, an intertwined unity. We are called to love God, which flows out in love for neighbours and each other. Love of neighbour is only possible by loving God. Similarly, we are called to love one another, but we can only do that on the basis of loving God and neighbour. But in the Gospels only one of these would have been novel, the new commandment of John 13:34 – to love one another. In the upper room before the Passover of His passion Jesus is seeking to comfort his disciples in the light of his departure from them. So, in addition to loving God and loving neighbour, He makes explicit what we presume to be implicit: loving one another.
This love for each other is demonstrated by Jesus—as he makes clear in John 15—in laying down His life for His friends. But this is also what he calls his disciples to emulate, to obey his command of loving one another. This is the tension that we do, and should, feel. The tension of wanting to love and encourage each other in gathering together around Word and Sacrament but knowing that this is likely to actually be un-loving for members of our in-Christ family. Knowing that what encourages us in meeting and partaking of the sacraments together may be a source of sickness or a knell for others. Here we can follow Jesus' command, and lay down our own desires in order that we can lift up each other's life. Knowing throughout that others are doing the same for us.
Indeed, it is by this self-giving up that we can best love each other. By this self-denial we can uphold others who are vulnerable. By this self-limiting and eschewing our own preferences everyone will know that we are Jesus' disciples; … if we have love for one another.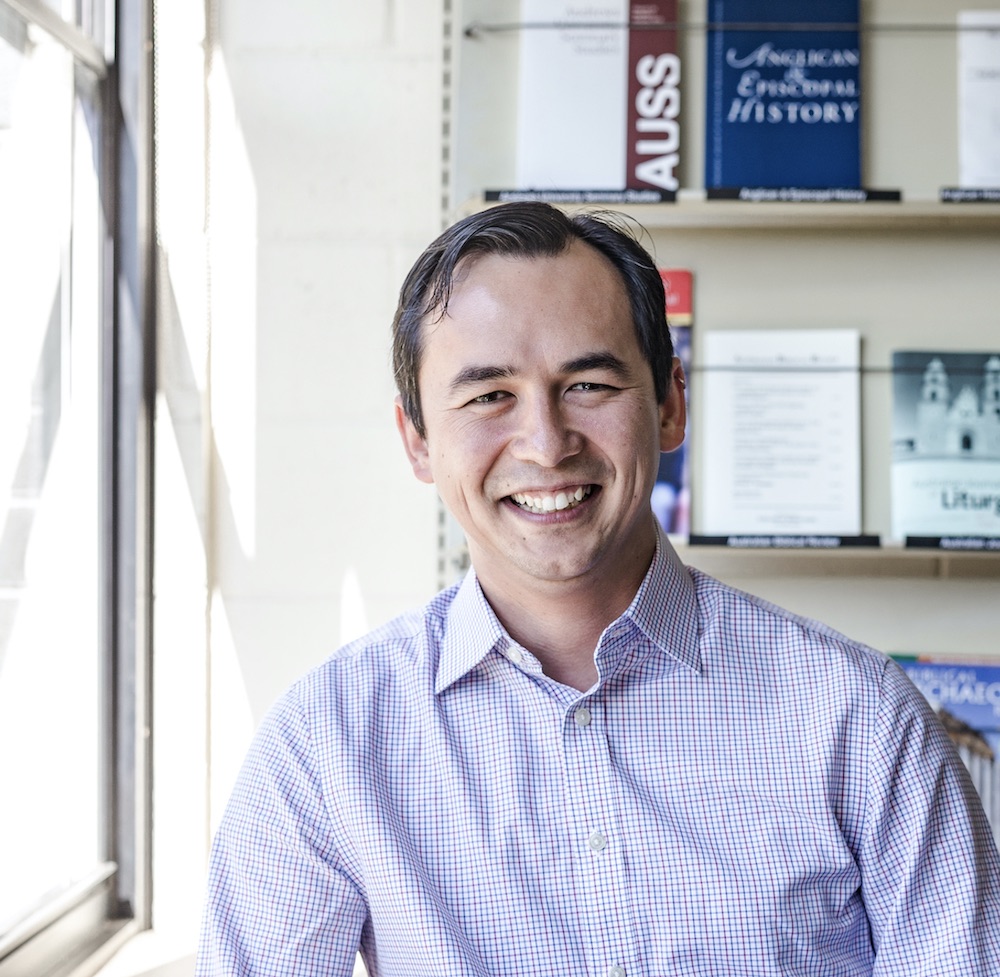 Chris Porter is a New Testament scholar working on the Fourth Gospel with a particular emphasis in the intersection of theology and psychology. He is currently a Post-Doctoral Research Fellow at Trinity College Theological School.