Seven or eight years ago, as part of development of the University's Vision and Mission, I prepared a series of light-hearted advertisments for the University of Divinity. The one which got the most laughter was a picture of souls being cast into the flames of hell, captioned "Worried about your future? So are we."
The tag-line was successful as a piece of comedy because it played upon several tensions: the disconnect between university marketing and what universities actually do, questions over the academic validity of theological enquiry, stereotypes of Christian hell-fire preaching. There was also that necessary ingredient of all black humour, a grain of truth. Let's face it, we are worried about your (our) future.
To date 2020 has proven to be a year for worrying about our future.
The bushfires consumed lives, properties and livelihoods across shockingly large areas of this continent. They desecrated the iconic Australian summer holiday, a precious preserve centred on the companionship of beloved people and familiar places, especially the beach and the bush.
Now, the COVID-19 crisis threatens lives, health, economies and jobs in every part of the globe, disrupting twenty-first century habits of work and travel and challenging our assumptions about how we are meant to live, this week, this month, this year.
Above all, the climate emergency forces us beyond personal and local concerns to confront grave fears for the very capacity of our planet to support human life in our own lifetimes.
Like all organisations, the University has contingency plans to respond to the COVID-19 crisis as it develops. We are investing in a strategy to improve our environmental sustainability, to contribute to climate change prevention, and to transform our understanding of the world and our place within it.
But we are all still worried about our future. How then do we respond, as students and scholars and practitioners, using the tools at our disposal – theological scholarship, research and professional practice?
The words of Psalm 90 speak powerfully to me at such times as this:
O teach us to number our days, that we may apply our hearts unto wisdom.
It is humbling to number our days, to know the limitations of our frail, mortal nature. Yet the Psalmist takes us past this to a precious task. During the span of our life, in each day and in each moment, we can seek to have a wise heart.
At the University of Divinity, this is tangibly expressed in our Vision statement:
Together we empower our learning community to address the issues of the contemporary world through critical engagement with Christian theological traditions.
In every generation, humanity has faced wars, famines and epidemics that have threatened to destroy whole societies. Yet as beings created in the image of God we have two gifts: first, the ability to exercise choice as to how we live in the light of our mortality; and second, the ability to reason, to draw on human experience and intelligence to seek the path ahead.
2020 will continue to be a profoundly challenging year for us all. Let us commit ourselves anew to "applying our hearts unto wisdom", to using our gifts, that in all humility we may express the love of God and neighbour in whatever lies ahead.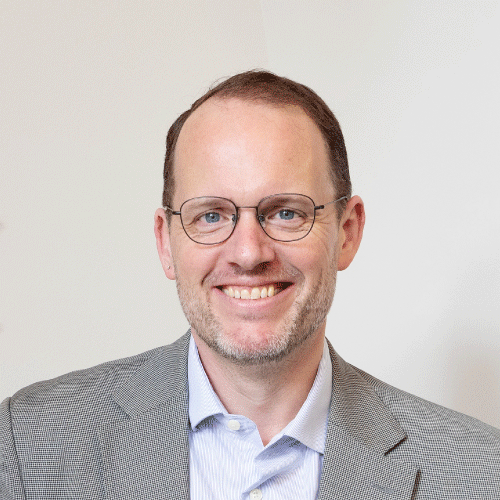 Professor Peter Sherlock is the Vice-Chancellor of the University of Divinity. He is a cultural and religious historian of Renaissance and Reformation Europe and an expert on governance and leadership in educational and church settings. A graduate of the University of Melbourne and the University of Oxford, his academic career has included an ARC Postdoctoral Fellowship in History at the University of Melbourne and four years as Dean of the United Faculty of Theology, Melbourne.