This meditation will be published on the day that votes are still being counted in the country of my birth – the United States of America. These past several weeks have been stressful for many of us – no matter our nationality – as we know that this election has world-wide consequences on a number of fronts. Even though I have not lived in the USA since 1992, it's been especially stressful for me as I worry, from afar, about the direction of the country and the political discord that has been particularly contentious (and sometimes violent) in the midst of an out-of-control pandemic that many American politicians are not taking seriously.
All of us are called to love our neighbours as we love ourselves – this is enshrined in the Torah in the book of Leviticus, as well as in the Jesus' Great Commandment in the Christian Gospels and in the writings of St Paul. This idea is also found in the so-called "Golden Rule" that is common to so many different faiths. Being called to love your neighbour is also a call to be a good citizen. As such, I would argue that love of neighbour calls all of us to be active in the political process – to vote, yes, but also to speak out, with conviction, against injustice and in support of the common good.
But we need to remember that all politicians are flawed human beings, and are sometimes even morally corrupt. The writer of Psalm 146 knew this reality, seen especially in these words of warning: "Do not put your trust in princes, in mortals, in whom there is no help" (v 3). The psalmist's wisdom speaks to the notion that the political process is not what ultimately matters or should be the object of our ultimate allegiance or consumption; if it is, its consumption will consume us as it is nothing less than a form of idolatry. Instead, for people of faith, our ultimate allegiance (and what should ultimately consume us) must be our trust in God. For as the psalmist writes: "Do not put your trust in princes [or in presidents, premiers, or prime ministers], in mortals, in whom there is no help…. Happy are those who help is in the God of Jacob, whose hope is in the Lord their God" (Psalm 146:3, 5 [NRSV]). May we find encouragement in these words even as the votes are being counted and all our political futures are uncertain.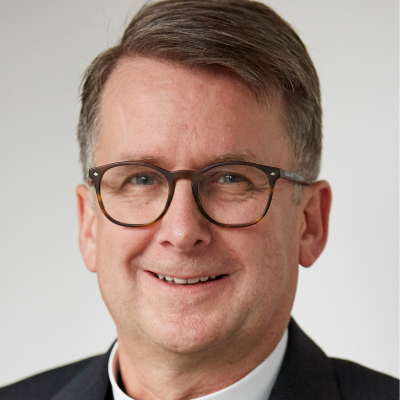 Reverend Canon Associate Professor Robert ('Bob') Derrenbacker is the Dean and Principal of Trinity College Theological School. He grew up in upstate New York State in the USA. He attended Wheaton College where he earned a BA in Theology and Biblical Studies. He then received his Masters Degree from Gordon-Conwell Theological Seminary in Massachusetts, USA. He, and his wife Cindy, then immigrated to Toronto, Canada where Bob earned a PhD in New Testament at the University of Toronto. It was there in the Anglican Diocese of Toronto where Bob was ordained Deacon in 2001, then Priest in 2002.