Edited by Reverend Dr Graham Joseph Hill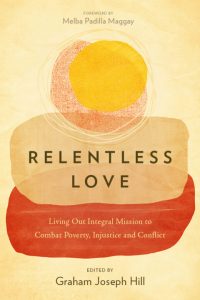 Resilience has gained a lot of attention recently due to the impact of natural and other disasters. Faith-based development organisations and local faith communities are questioning the role of Christians in developing resilience that is consistent with the gospel.
In September 2018, hundreds of Christians from all over the world gathered for the 7th Micah Global Triennial Consultation in the Philippines. Micah Global represents 626 Christian organisations, churches, and individual members in 89 countries. This book gathers their insights into the relationship between resilient communities and compassionate Christian witness.
In this book, over 30 Christians involved in integral mission, development organisations, and local churches wrestle with how Christians can contribute to community resilience through involvement in integral mission, peacemaking, and justice. The contributors to this book come from almost every continent of the world. They include Viv Grigg, Nikki Toyama-Szeto, Patrick Mitchel, Graham Joseph Hill, Sandra Maria Van Opstal, CB Samuel, Peter McVerry, Jocabed Solano, D. Zac Niringiye, Ruth Padilla DeBorst, Johannes Reimer, David Boan, and many more. Their insights into mission, discipleship, and resilience have the potential to transform the church's witness today.
Bishop Óscar Romero once wrote, "We are workers, not master builders; ministers, not messiahs. We are prophets of a future not our own."
We are workers, ministers, and prophets, serving the integral mission of God. In Jesus Christ, we are capable of building resilience and of helping to address poverty, injustice, and conflict. Integral mission focuses on holistic justice and compassion. This mission ignites within the church a biblical passion for integrating justice and proclamation, witness and social concern, and evangelism and community transformation.
The Body of Christ needs biblical frameworks and practical tools for engagement, which help support and build community resilience. In this book, Christians from all over the globe explore how integral mission builds community resilience.
Publication Information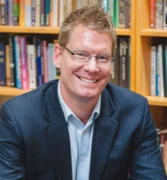 Reverend Associate Professor Graham Joseph Hill served as Principal and Director of Research at Stirling Theological College (University of Divinity) until March 2022. He has planted and pastored churches, and been in theological education for twenty years. Graham is the author or editor of six books including Healing Our Broken Humanity, (IVP, 2018, with Grace Ji-Sun Kim), Salt, Light and a City (Cascade, 2017), and Sunburnt Country, Sweeping Pains (Wipf and Stock, 2022). He also directs The Global Church Project.