Professor Anne Pattel-Gray and Professor Peter Sherlock have recently appeared on episodes of the Everyday Saints podcast, which is run by The Melbourne Anglican. This podcast looks at deeper stories of faith from Melbourne and beyond, hosted by the journalists behind The Melbourne Anglican magazine.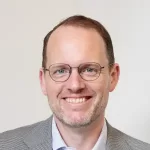 Peter Sherlock, Vice-Chancellor of the University of Divinity, featured on the first episode of the podcast. He tells host Kirralee Nicolle about his experience growing up in the Anglican church, his favourite traditions, and the radical weirdness of Jesus.
Listen to Episode #01 - Professor Peter Sherlock (30:48)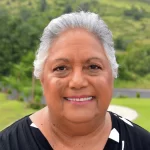 Anne Pattel-Gray, Professor of Indigenous Studies and inaugural Head of the School of Indigenous Studies of the University of Divinity was interviewed for the fourth episode of Everyday Saints. In this interview she speaks about thee trauma and struggle she experienced growing up Indigenous in Queensland, and of the importance of her cultural identity to her faith journey.
Listen to episode #04 - Professor Anne Pattel-Gray (41:37)