It was a privilege to be involved in the opening session of the Earth @ Peace conference this morning.  Following introductory remarks from Reverend Associate Professor Sean Winter, Principal of Pilgrim Theological College, and myself on behalf of the College and the University, respectively, the 120 participants gathered for the conference were offered a moving Welcome to Country by Uncle Dave Wandin.
Two of the conference organisers, Dr Anne Elvey and Professor Joe Camilleri OAM, then introduced the conference and the first speakers: Professors Bruce Pascoe of Jumbunna Institute for Indigenous Education and Research at University of Technology Sydney, and Heather Eaton, expert in Conflict Studies program at Saint Paul University in Ottawa, Canada. Their insights into the challenges facing the global community and realising a just and ecologically sustainable peace were profound. Professor Mark Brett, Hebrew Bible scholar from Whitley College, provided a short response – there was a real buzz as morning tea commenced and the discussion broadened. The excitement about the two days of being together for Earth @ Peace was palpable.
Earth @ Peace is such a timely theme as we celebrate Easter 2019 while pondering the recent tragedies in New Zealand and now Sri Lanka. I commend RASP, the University's Centre for Religion and Social Policy, and its partners on the conference. As I reflect on the conference theme, I recall words from Pope Francis in his encyclical letter, Laudato Si: On Care for Our Common Home (n. 92):
"Peace, justice and the preservation of creation are three absolutely interconnected themes, which cannot be separated … Everything is related, and we human beings are united as brothers and sisters on a wonderful pilgrimage, woven together by the love God has for each of his creatures and which also unites us in fond affection with brother sun, sister moon, brother river and mother earth" (and, of course, I was also quoting St Francis).
Gabrielle McMullen AM
Acting Vice-Chancellor 
More about the Conference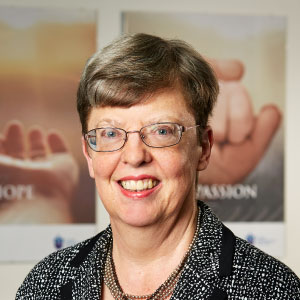 Professor Gabrielle McMullen AM FRACI is Deputy Chancellor at the University of Divinity.
Following postdoctoral research in Germany, Professor Gabrielle McMullen joined the Department of Biochemistry at Monash University and also became Dean of its Catholic residence, Mannix College, in 1981. She was then Rector of Australian Catholic University's (ACU) Ballarat campus from 1995-2000 and its Pro- and Deputy Vice-Chancellor (Academic) until February 2011. In July 2011 she was appointed a Trustee of Mary Aikenhead Ministries, which was established by Sisters of Charity of Australia in 2009 to continue their health and aged care, education and social service ministries.
Professor McMullen is a member of the Council of the University of Divinity and also of the Council of the Divine Word University in Madang, Papua New Guinea. Her other community contributions have encompassed membership of education, health, theological and community services boards. A member of the Australian Catholic Council for Pastoral Research, her personal research interests include Catholic identity and mission, and the history of science.