From the water catchments we depend on locally, to wide-reaching impacts of climate change and COVID-19 affecting the globe, opportunities exist to transform Australia and the world into a more resilient, inclusive and equitable place.  But how can our feminist theologies, in thought and practice, inform and guide us? Earlier this month, we spoke to leading voices speaking from the front lines of church, academia, activism and economics about the challenges and opportunities of the moment.
On the 15th July, the Australian Collaborators in Feminist Theologies (ACFT) hosted a lunchtime panel via zoom to hear from Maria Tiimon Chi-Fang (Pacific Outreach Officer at the Edmund Rice Centre, Pacific Calling Partnership), Thea Ormerod (President, Australian Religious Response on Climate Change (ARRCC)), Dr Di Rayson (Academic, School of Humanities and Social Science, The University of Newcastle) and Jon Cornford (Director, Manna Gum) to discuss the topic: "Theological Animation in the Watershed." With response, and reflection from an eco-feminist lens, brought by Anne Elvey (Adjunct Research Fellow in the School of Languages, Literatures, Cultures and Linguistics, Monash University, and an Honorary Research Associate of Trinity College Theology School, University of Divinity).
The Speakers
Maria Tiimon
"Kiribus people from our ancestors until now have a very deep connection with our land. Which makes it very hard for us to think about relocation. My people have so much respect for the land. Land is not part of us but land IS us. And when it becomes us, it is also becoming part of our culture and our identity so that if we lose it, we also lose our sense of belonging. Our people believe that if we do not look after the earth, the earth is also not going to look after us."
If you're in Sydney, consider applying for the Australian Pasifika Climate Leadership Program https://www.erc.org.au/upcoming_pcp_events
PCP offer a range of talks and workshops which you can find out more about here https://www.erc.org.au/pcp_workshops
Dr Di Rayson
"I think it's really important to address some of the problematic theologies that have fed into and supported this problem of dominance and power… When we pray "Thy kingdom come", we're actually volunteering to participate in that kingdom growing on the earth and it's a way of bringing hope into the story… the idea that we engage, we participate in the work of Christ, and in doing so in community, this is our source of hope.
So, when Bonhoeffer is talking about The Lord's Prayer, he said there's two critiques and both of them indicate 'unbelief' in the kingdom of God. The two ways he talks about this are: ideas of other worldliness or looking to a future in a new earth or new heaven somewhere else – a future place, in a future time – where God will have sorted these things out. An eschatology which removes us from responsibility on earth… On the other hand is problems of secularity, the contra to other-worldliness, of having too much hope in this world. And we exert that hope by exerting power in this world and that derives. not from an eschatology, but from a problem of dominionism. Of thinking that we bring God's kingdom to this earth, through our powerful works, the programs and plans that we implement either through churches or the State to bring about God's world now."
Di will be teaching a subject in Ecotheology and we'll share those details to our Facebook page once they become available.
A recent article: https://www.academia.edu/41819117/Earthly_Christianity_Bonhoeffer_s_contribution_to_ecotheology_and_ecoethics
And to the edited book: https://rowman.com/ISBN/9781498591065/Dietrich-Bonhoeffer-Theology-and-Political-Resistance
Her book, "Bonhoeffer and Climate Change: Theology and Ethics" is coming out later this year
Facebook: Anglican EcoCare Newcastle; Uniting Earth NSW ACT
Profile: newcastle.edu.au/profile/dianne-rayson
Thea Ormerod
"Right now, we have a problem of a gas dominated COVID Commission so we need to broaden the representation on the Commission. There's a number of independent MPs working on this, challenging the Government to include leaders from education, the renewable energy sector, from welfare, Aboriginal communities, the arts… there are strong, wise leaders in those sectors as well – why gas and mining? We need some kind of oversight committee to strictly apply accountability measures and to ensure transparency."
ARRCC's information page on why post-COVID stimulus spending should be in a clean and equitable recovery rather than a "gas-fired recovery":  https://www.arrcc.org.au/a_post_covid_19_recovery
Our call to action for a clean, people's post-COVID Recovery: https://www.arrcc.org.au/green_recovery
My article in ABC Religion and Ethics online: https://www.abc.net.au/religion/pope-francis-laudato-si-and-our-post-pandemic-recovery/12259536
Jon Cornford
"Those two words, ecology and economics are both of the same root which is the Greek word 'oikos', they're both household words. So, ecology refers to the great household of nature that is made up by a whole web of interdynamic and interconnected relationships. You can't understand anything within an ecological system – what it does and how it is without understanding its relationship to the rest of the system. And, economics is the study of the management of ekonomia, the affairs of the household, how we think about production, consumption and distribution within our own household but that word's being extrapolated to think about large human economic systems. We've generally thought about economics and ecology as two separate households, often in competition or tension with each other but the reality is that the human economy is entirely embedded within and entirely dependent upon to this day, and always will be, on the great household of nature, that is: ecology. So our little human house sits within a much bigger house upon which we depend… a core part of the question is then to think about that other household that we have a concern for, the household of God, the church, how does that fit into these households?"
Publications: COMING HOME: Discipleship, Ecology and Everyday Economics and COMING BACK TO EARTH: Essays on the Church, Climate Change, Cities, Agriculture and Eating are available here https://www.mannagum.org.au/publications
Website https://www.mannagum.org.au/
Anne Elvey
"The shared trauma of women and earth is a symptom of a patriarchal order or dis-order… so language like lordship and kingdom I think are problematic in that respect and perhaps need to be rethought. Challenge to recognise the white, liberal bias of some second-wave feminisms. Ecological feminisms developed in dialogue with environmental justice approaches… these include recognition of First Nations, a complex interweaving of social justice, ecological wholeness and anti-racism. There is more to learn for many us, especially in relation to the centrality of community and extended family kinship as a basis for ecological action and accountability. Contemporary ecological feminism is multi-dimensional, I take that word from Elaine Wainwright, it recognises that gender, race, class, location and species are intersecting factors in the exercise and experience of oppression. Violence carried out against earth and its biodiversity is a primary prompt for ecological feminist theology. Just as feminists interrogate violence against women, ecological feminism work shows that this violence intersects with other creatures and earth itself. In this sense, ecological feminism indicates that women experience not only gender-based violence but also violence on the basis of race, sexual identity, age, class and location so that their experience of violence is multi-directional: physical, structural, cultural, epistemic, psychological, ecological and time violence – especially in relation to climate change which impacts both ancestral land and sea, and future generations."
Anne's research and poetry blog: https://anneelvey.wordpress.com/
An edited issue of Plumwood Mountain journal on 'Intersecting Energies: Location, Gender, Climate'. This is the link to the editorial which in turn has links to the poems: https://plumwoodmountain.com/intersecting-energies-location-gender-climate/
And keep an eye out for her chapter in a forthcoming book: "Reimagining Decolonising Praxis for a Just and Ecologically Sustainable Peace in an Australian Context" in Toward a Just and Ecologically Sustainable Peace (edited by Joseph Camilleri and Deborah Guess, Palgrave Macmillan).
Next Event | Horizons: Churches, Women, Families, Pandemics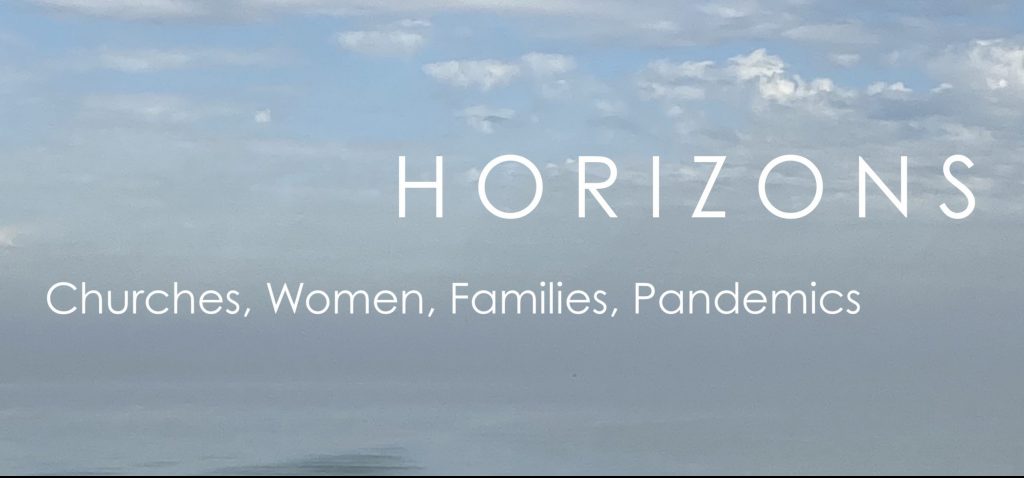 ACFT brings together national and international scholars and activists around feminist perspectives on current issues. Our next event is "HORIZONS: Churches, Women, Families, Pandemics". A conversation with Janice McRandal and Sharon Hollis.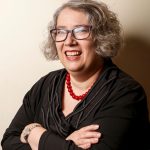 Rev Sharon Hollis has been declared President-elect of the Uniting Church in Australia. Rev. Hollis is the first ordained woman and the third woman to serve as President-elect, previously the Moderator of Uniting Church Victoria & Tasmania, and currently serving as a resourcing minister to promote a culture of safety for vulnerable people throughout the Synod.
The many lives of women have been profoundly affected by life in a pandemic. You are invited to join our conversation as we discuss just a few of the worrying dynamics unfolding around us, within our churches, at our Universities, and from our Government.
12-1.30pm, Wednesday 19 August. Bring your lunch! The event is free, register here to receive the zoom link: https://www.trybooking.com/BKRHN
A leading voice for feminist theological scholarship and a hospitable hub for engagement with feminist approaches within Australia and the region.
The Australian Collaborators in Feminist Theologies network aims to consolidate and energise the University's commitment to the participation of women and feminist scholars in the academy and the wider church. By fostering and forwarding feminist voice and vision we aim to promote Gospel justice by addressing issues relating to gender equality, class, race, sexuality, and ability.