Of my earliest encounters with Wägilak manikay (song), one memory stands out vividly. I had just heard a performance of Crossing Roper Bar, a wild admixture of free-jazz improvisation and ceremonial manikay bringing together musicians from Melbourne and Ngukurr – a community on the southern border of Arnhem Land. On first hearing, this entanglement of voices and traditions seemed impenetrable. Still most perplexing was the description given by songman Daniel Wilfred: "What we are doing is the same as our grandfather did. It's not new, it's the same." 
Manikay is a rich and complex tradition: ancestral narratives are carried in music, dance and design, structuring land ownership and kinship relations between families and clans. The clapsticks encode orthodox tenets of ancestral identity—the ŋaraka (bones)—in rhythmic patterns.
Yet this is not just conceptual. When the clapsticks meet, voices sing, family gather, stories are told, bodies move and the world comes alive through song. As Daniel often says, "Everything comes out of the clapping sticks. You think they are just sticks, but they have a song."
Cultural outsiders are readily enfolded into manikay, a little like the principle of youthu-yindi (mother-child) – a reciprocally enriching relationship between those who are different. As diverse voices are drawn along to the groove of manikay, ancestral creativity reverberates through the present. Enlivened with vivid movement and colour, the ŋaraka (bones) sing.
Singing Bones: Ancestral Creativity and Collaboration is available from Sydney University Press.
About the book
Manikay are the ancestral songs of Arnhem Land, passed down over generations and shaping relationships between people and the country.
Singing Bones foregrounds the voices of manikay singers from Ngukurr in southeastern Arnhem Land and charts their critically acclaimed collaboration with jazz musicians from the Australian Art Orchestra, Crossing Roper Bar. It offers an overview of Wägilak manikay narratives and style, including their social, ceremonial and linguistic aspects, and explores the Crossing Roper Bar project as an example of creative intercultural collaboration and a living continuation of the manikay tradition.
"Through song, the ancestral past animates the present, moving yolŋu (people) to dance. In song, community is established. By song, the past enfolds the present. Today, the unique voices of Wägilak resound over the ancestral ground and water, carried by the songs of old."
Buy now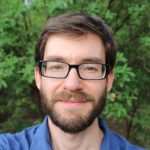 Dr Sam Curkpatrick completed a doctorate in ethnomusicology at the National Centre for Indigenous Studies (ANU, Canberra) and is an Adjunct Research Fellow at the Sir Zelman Cowan School of Music, Monash University.
Sam teaches the theology unit
Culture and Country
: 
Engaging faith in contemporary Australian society
at
Stirling Theological College
and is the inaugural curator of the
Hindmarsh Research Centre
, which gives focus to Churches of Christ memory, identity, mission and ministry.