In this interview, Cathie Lambert talks about her experience as a PhD candidate, recipient of the Janette Gray Scholarship, and her research working with women who consider themselves to be 'on the edge of church'.
Reverend Catherine (Cathie) Lambert
Doctor of Philosophy candidate
Pilgrim Theological College
Recipient of the Janette Gray Scholarship in 2020
Why did you choose the University of Divinity for your research degree?
Initially, I planned to complete my research closer to home (Western Australia). When I realised this was not going to be possible, I began speaking with people about my options. At that stage, I only had a vague idea of my area of interest. A conversation with a friend from Melbourne led to an introduction to a woman coming to the end of her PhD through the University of Divinity. She convinced me to travel to Victoria for the Australian Collaborators in Feminist Theologies Conference and present some of my thoughts in a presentation.
During the conference, I was introduced to the woman who was to become my principal supervisor. She came to listen to my sketchy ideas as I presented. Afterwards, over afternoon tea, another participant asked her if she was my research supervisor. She replied, "Not yet. But I hope so."
This series of connections with other women who have encouraged and supported my choice to pursue further study was my reason for choosing the University of Divinity.
What is your research about?
My research is working with women who consider themselves to be on the edge of the church. I have introduced these women to a little-known movement of thirteenth century women, the beguine mystics. I am exploring how the contemporary women respond to the writings of the beguines, also considered on the edge of the church, and the implications this may have for the practice of spiritual direction.
Has there been a particular moment of inspiration (or perhaps a person) that has positively influenced your study journey?
There have been two groups of people that have inspired me throughout my study journey this far. The first is the group of women, also engaged in research, who have challenged, encouraged and guided me through this new landscape. In what may seem a very isolating process, I have felt part of a team of strong and nurturing women. The other group of people who have inspired me to keep plodding are the everyday people I speak with at barbecues, dance recitals and fire brigade functions. Most of these people have no interest in religion or church, but are extremely curious about my research. This has surprised me, but also motivated me to continue with a work that may not be as niche as I imagine.
In 2020 you were the recipient of the Janette Gray PhD Scholarship. What does her legacy mean to you?
I never knew Janette Gray. I wish I had the chance to sit with her and learn from her wisdom. In applying for the Jan Gray scholarship, I read about her life and her achievements. I also heard how those who had known her were impacted by her life and work. I am particularly inspired by how she held together the importance a good scholarly research with teaching. I originally trained as a teacher and thoroughly enjoy the teaching environment. In writing my application, this love was ignited again and I realised the teacher in me was still alive and well. The other part of Janette Gray's legacy that relates significantly to my research was her ability to empower others in their faith journeys. When details such as referencing, finding the right words to form my argument or the intricacies of methodology take over, I remind myself that my core purpose in this project is to empower and encourage women. I am grateful for Janette Gray's example and for the support her legacy has given me to continue in this work.
How do you hope your research might impact your career choices and goals?
I am aiming to complete my PhD by the end of the year. I have no idea exactly what is around the corner for me, but I am not disturbed by this.
The process of completing a PhD has gifted me far more than a potential degree. I have become more confident in allowing my voice to be heard, more resilient when met with setbacks and more open to what the future may hold.
I have met a network of people who have mentored me to be authentic, while teaching me good scholarly skills to enable my voice to be heard. The possibilities seem open and I am now in a broader, more expansive space to explore them.
If you could give your teenage-self one piece of advice about education and careers, what would it be?
Don't limit yourself by what appears to be right in front of your nose now. There are numerous paths, many doors that will open and so much still to learn. I would never have dreamed I would be coming to the end of a PhD at this stage in life. Take risks. Be adventurous.
What message would you give to other women in theology, especially those who might be considering embarking on a research project? 
When I first started studying Theology almost 20 years ago, one of my lecturers picked up my reluctance to speak in classes. She said to me,
"Don't apologise for speaking up. Your voice needs to be heard."
That has stayed with me ever since. It has been an instrumental, internal voice that has sustained me. I would want to pass this on to other women, especially those who may be a little reluctant. "Your voice needs to be heard!"
---
Janette Gray PhD Scholarship 2021
Supporting the education and leadership of women in theology
This scholarship provides both a Research Fee Scholarship and Research Stipend Scholarship for up to three years, covering tuition fees (approximately $18,000 per annum) and a living allowance (approximately $28,600 per annum), to study a PhD in one of the disciplines of Theology at the University of Divinity.
Applications for 2021 close on 15 April 2021.
Scholarship Information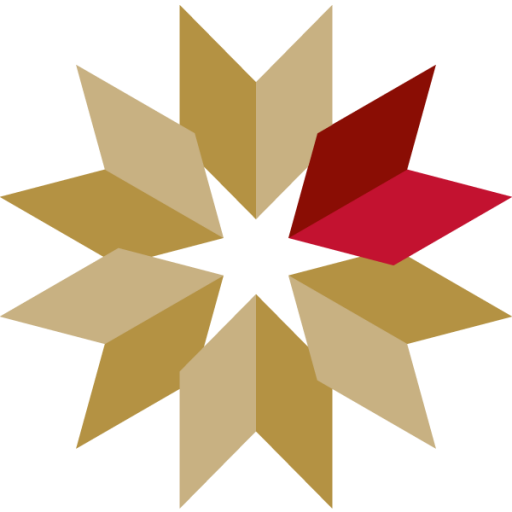 The School of Graduate Research (SGR) fosters a high-quality learning environment for higher degree by research students and their supervisors from pre-admission information through to post-candidature guidance and networking.