By Isabel Ong
This article was published by Christianity Today on 11 October 2023 and a portion is republished on Vox with permission. Read the original post here.
Aboriginal and Torres Strait Islander peoples in Australia were not granted citizenship until 1963. And they were not counted in the census until 1967.
To Brooke Prentis, the former CEO of the Christian social justice organization Common Grace, these numbers aren't just dates and statistics. As a woman from the Wakka Wakka people of southwest Queensland, they're a part of what she calls her "living memories."
Australia's upcoming Voice referendum will be yet another milestone etched in Prentis's mind. On October 14, the country will vote "yes" or "no" to amendments in the Constitution that would recognize Aboriginal and Torres Strait Islander peoples (a broad term for people hailing from 274 small islands between the state of Queensland and Papua New Guinea) as the First Peoples of Australia.
If the Voice referendum is passed, the Constitution will be amended to include language that calls for the formation of a body called the Aboriginal and Torres Strait Islander Voice. It will also state that this Voice may make representations to the Parliament and the executive government of the Commonwealth on matters relating to Indigenous Australians; and that Parliament has the power to influence what the Voice looks like.
These constitutional changes are one of the calls to action in the Uluru Statement from the Heart, which was crafted in 2017 after dialogues with Indigenous peoples across the country.
Aboriginal and Torres Strait Islander peoples comprise 3.8 percent of the Australian population. Just over half (54%) identify as Christian according to the 2016 census, but they face challenges within their own First Nations communities and also from the larger Australian Christian community.
"For a long time, I've been the only Aboriginal theologian in the country," said Anne Pattel-Gray, a descendant of the Bidjara nation and head of the Victoria-based University of Divinity's School of Indigenous Studies. Many Indigenous believers "have been excluded from theological education through mainstream or denominational seminaries," she added.
Indigenous Christian communities are experiencing mixed reactions to the Voice, say the Aboriginal pastors and leaders CT interviewed. Many lamented the factious ways in which Christians have engaged on the topic and the spike in racism that First Nation peoples have experienced in the midst of the campaigns.
"What I have called for from Christians [particularly], and all peoples in these lands now called Australia during this time, is to listen with love and compassion. That's what I've seen missing from the campaigns, the debates, how people are talking to each other," said Prentis, who declined to reveal what her vote would be for.
 Where history and future collide
Some Indigenous Christian leaders are unequivocal about voting "yes" to the Voice referendum, especially in how it seeks to address historical injustice against their peoples.
"To be recognized in our Australian Constitution would be really significant as the First Peoples of this land," said Pattel-Gray.
"It will be recognizing all of those omissions of history where terra nullius [Latin for "nobody's land"] was the basis on which colonization and invasion took place, where we didn't belong here. We weren't here."
Pattel-Gray also emphasized the importance of having permanent Indigenous representation in the government. "For over 200 centuries, Aboriginal people have been silenced, marginalized in this country, and our voices have not been heard," she said. Having a Voice in Parliament would help First Nations peoples "influence and have a say about what kind of future and destiny we would like to create, where our children have an opportunity to prosper and to be nurtured," she added.
To read the rest of this article, visit Christianity Today".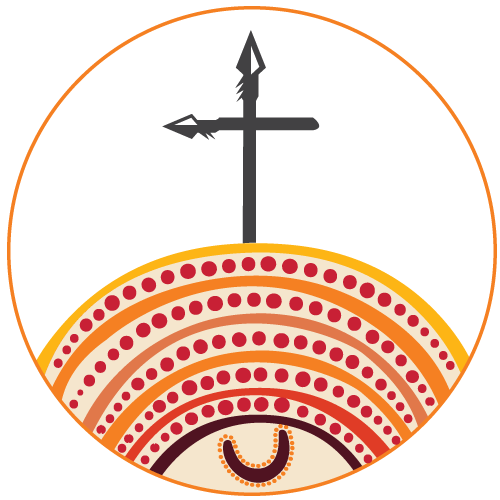 The School's mission is to encourage the development of Aboriginal and Torres Strait Islander theologies and ministries, and to decolonise the eurocentric versions of Christianity that remain dominant in this country.