The Revd Canon Dr Bob Derrenbacker reflects on the tragic discovery of 215 children's graves at a former Indian Residential School in Canada.
Warning: This Meditation contains disturbing information.
During National Reconciliation Week here in Australia, we learned the horrifying news coming out of Kamloops, British Columbia regarding the discovery of 215 graves of children at what was once Canada's largest residential school. The Kamloops Indian Residential School, where these unmarked graves were discovered, was established in 1890 and run by the Roman Catholic Church until 1969 when it was taken over by the Government of Canada; the school was closed in 1978. Kamloops Indian Residential School was one of 139 residential schools in Canada, which were run by churches and the federal government. It is estimated that 150,000 indigenous children were forcibly removed from their families, elders and homes and relocated into this poorly-funded and racist residential school system in my home country of Canada until the last school was closed in 1996. These schools were designed to assimilate indigenous children into the European culture of Canada by "killing the Indian in the child," what Canada's 2015 Truth and Reconciliation Commission rightly called a "cultural genocide."
This same Truth and Reconciliation Commission (TRC) anticipated this discovery of unmarked graves of Indigenous children, victims of the Residential School system. Between 2008 and 2014, the TRC heard more than 7,000 testimonies from Survivors, including first-hand stories about the deaths of students due to illness, suicide, and beatings, as well as eyewitness accounts of burials. The devastating discovery of these graves in Kamloops confirms these stories; it is estimated that between 4,000-6,000 children died while in the custody of these schools.
Even watching from afar, it's impossible to miss the trauma that this news has created for Indigenous people in Canada, especially the Survivors of the residential schools and their families. In a statement on 1 June, the Honourable Murray Sinclair, an Ojibway man, retired Canadian Senator, and former Chair of the TRC, describes this painful grief: "Since the revelation of what has happened at Kamloops has come to light, I have been inundated with calls from Survivors. Hundreds of calls, often just to cry. I can hear not only the pain and the anguish, but also the anger than no one believed the stories they had told. I can also hear their sense that they have lost some hope that maybe those children that hadn't returned might still be found. They now know that may not happen."
In response to this revived trauma, the National Indigenous Anglican Archbishop of Canada, Mark MacDonald, organised six days of an online Sacred circle of ceremony and prayer, which started on 1 June. And in announcing this time of prayer, Archbishop MacDonald also wrote these powerful words on social media:
"The Western institutions, including the churches, always tried to convince Indigenous peoples that they the West owned the truth, that it was their unique possession and that only by becoming exactly like them could Indigenous People be saved. Now, we may say it clearly and for all time: this lie is dead, even for the institutions that believed and proclaimed it. Today, we seek healing and truth, Indigenous and non-Indigenous from God, who offers Forgiveness, Justice, and Truth in the Gospel, saying that it was for this, exactly for this, that Jesus was anointed."
As a white Settler to Canada (and descendent of Settlers), I have few words of my own, other than to express my sorrow, my sadness, and my apology, and to say that Indigenous voices are the ones that need to be heard, especially at this moment. As a Canadian, I do keep going back to the TRC and its 94 Calls to Action, especially its call to genuine reconciliation and my own responsibility in those efforts. I close with words from the TRC on Reconciliation:
"Reconciliation must become a way of life. It will take many years to repair damaged trust and relationships in Aboriginal communities and between Aboriginal and non-Aboriginal peoples. Reconciliation not only requires apologies, reparations, the relearning of Canada's national history, and public commemoration, but also needs real social, political, and economic change. Ongoing public education and dialogue are essential to reconciliation. Governments, churches, educational institutions, and Canadians from all walks of life are responsible for taking action on reconciliation in concrete ways, working collaboratively with Aboriginal peoples. Reconciliation begins with each and every one of us."
Honouring the Truth, Reconciling for the Future: Summary of the Final Report of the Truth and Reconciliation Commission of Canada, pp. 184-185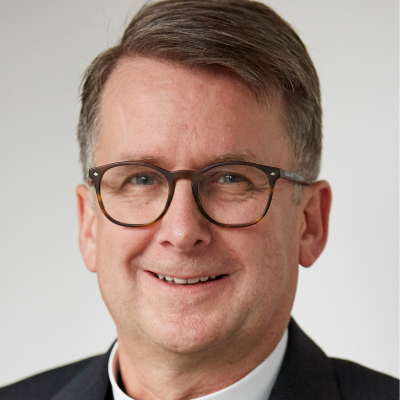 Reverend Canon Associate Professor Robert ('Bob') Derrenbacker is the Dean and Principal of Trinity College Theological School. He grew up in upstate New York State in the USA. He attended Wheaton College where he earned a BA in Theology and Biblical Studies. He then received his Masters Degree from Gordon-Conwell Theological Seminary in Massachusetts, USA. He, and his wife Cindy, then immigrated to Toronto, Canada where Bob earned a PhD in New Testament at the University of Toronto. It was there in the Anglican Diocese of Toronto where Bob was ordained Deacon in 2001, then Priest in 2002.