A Baroque Archbishop and a Gothic Architect
Jaynie Anderson, Max Vodola, Shane Carmody
The Invention of Melbourne defines the relationship between an architect of genius, William Wardell, and the first Catholic Archbishop of Melbourne, James Goold, an Irishman educated in Risorgimento Italy. Their partnership produced St Patrick's, the largest cathedral of the 19th century anywhere in the world, and some thirteen churches, decorated with hundreds of Baroque paintings. These ambitious policies coincided with the Gold Rush, which contributed financially to their success. The contribution made by Wardell and Goold to the built environment of Melbourne remains significant. Together, they actively and creatively shaped the city that became a major international metropolis.
To order The Invention of Melbourne please visit the MUP website.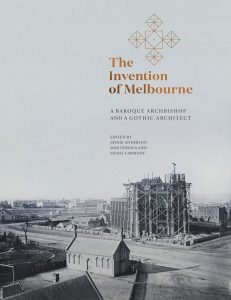 Hardback: ISBN: 9780522875638   RRP $54.99
eBook: ISBN: 9780522876017   RRP $22.99
IMPRINT: The Miegunyah Press
For more information please contact:
Hayley Tomlinson
About the authors
Jaynie Anderson is professor emeritus at the University of Melbourne. In 1970 she was the first woman Rhodes Fellow at Oxford. From 1997 to 2014 she was Herald Chair of Fine Arts at Melbourne. In 2015 she received a knighthood from the President of the Republic of Italy for distinguished research on Renaissance art.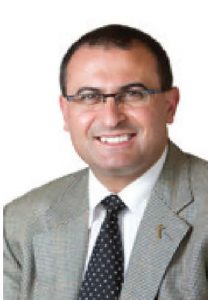 Max Vodola is a priest of the archdiocese of Melbourne and lecturer in church history at Catholic Theological College, East Melbourne (University of Divinity). He is Chairman of the Melbourne Diocesan Historical Commission.
Shane Carmody is a historian who has published widely on the history of collections and the history of the book. He has worked at National Archives of Australia and State Library Victoria, where he was Director, Collections and Access. His most recent role has been as Senior Development Manager at the University of Melbourne.
Related articles/events
The Invention of Melbourne →
Free exhibition at Old Treasury Building 1 August 2019 – 2 March 2020 | A rare opportunity to see some little-known treasures of gold rush Melbourne and to reflect on the careers of two remarkable men.  Read more →
University academic staff receives ARC grant funding →
The Australian Research Council (ARC) has awarded $266,000 for a research project on the first Archbishop of Melbourne: A Baroque Archbishop in Colonial Australia: James Goold (1812–1886). Read more →
CTC is committed to the highest standards of teaching and research in philosophy and theology, within the Catholic tradition. It collaborates in the Church's mission to spread the Gospel, and provides academic formation for people committed to the pastoral service of the Church.