On Thursday 6 October 2022, a service of induction was held for Reverend Professor Vicky Balabanski and Rev Dr Tim Hein at the Uniting College for Leadership and Training (UCLT) in Adelaide. The induction was conducted by Moderator Mr Bronte Wilson.
Vicky Balabanski was inducted to serve as Principal of UCLT in the Synod of South Australia, and Tim Hein was inducted to serve as Executive Officer, Mission and Leadership Development in the Synod of South Australia.
Moderator Mr Bronte Wilson prayed over them: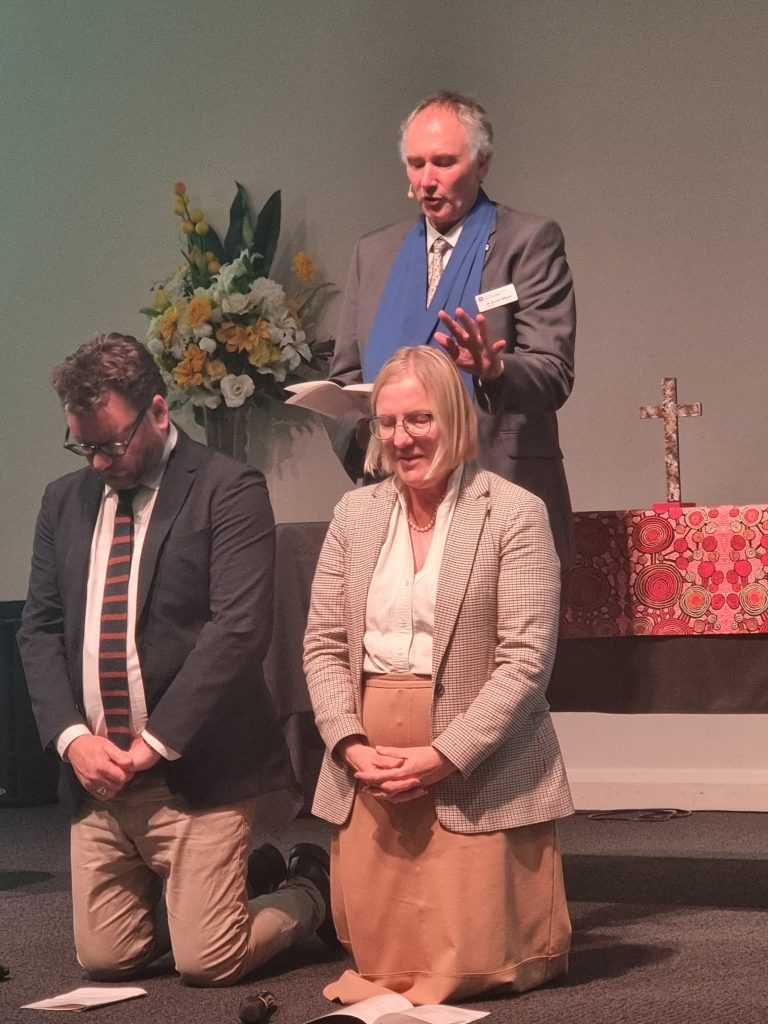 Almighty God, in every age you have chosen servants to speak your word and lead your people.
We thank you for Vicky and Tim who you have called to serve you.
Fill them with the Holy Spirit and give them gifts for their ministries. 
May they have the same mind that was in Christ Jesus, and be faithful disciples, being examples to the people of God and witnessing before the world. 
The University congratulates Vicky and Tim on this special occasion.