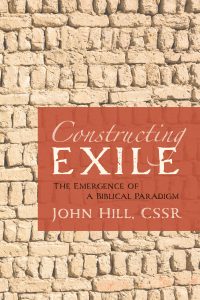 What happens to a community when it is destroyed by a foreign power? How do survivors face the future? Is it all over for them? In Constructing Exile, John Hill investigates how the people of ancient Judah survived invasion and destruction at the hands of the Babylonians. Although some of them were deported to Babylon, they created a new identity for themselves, and then, once they were back in Judah, they tried to recreate the past. Hill examines the way that later generations used the experience of the Babylonian invasion to interpret the crises of their own times. He shows how by the time of Jesus exile had become an image Judaism used to understand itself and its story.
Publication Information
Yarra Theological Union is an inclusive and welcoming community, Catholic by tradition and ecumenical in spirit. We are committed to being a community of scholarship, prayer and pastoral care. We offer theological education and ministerial formation, open to those who seek educational and personal transformation in changing contexts. Our mission is to equip people for various ministries in the churches: parishes, schools, hospitals, church agencies and in the world at large.