The University of Divinity is unique in Australian higher education, as the nation's premier institution for theological education and research. Its ecumenical constitution and distinctive range of awards are well-known – but what's unique about its students? And what might this mean for the University's future?
To answer these questions, in 2021 the University initiated a student survey to be conducted in April each year. Currently enrolled students will shortly receive an invitation to complete the 2022 survey.
So what is this all about? The University already collects a range of feedback from students, such as the usual student evaluations collected at the end of each unit. From these, and from external student surveys, we know the University of Divinity is a national leader in student engagement and student satisfaction with the quality of education.
Demographic data is recorded through the enrolment process. This tells us, for example, that the University's students tend to be older (the average age is about 43 years) and more likely to be postgraduate than undergraduate. There are even numbers of male and female students across the whole student body, though there are more male undergraduates and more female postgraduates.
The annual survey instead asks students about their motivations and intended destinations. The 2021 survey showed that students fall into three broad groups of roughly equal size:
Students preparing for commissioned ministry roles, such as ordination
Students undertaking professional development in their existing roles or preparing for a new career, including in areas such as counselling, education, chaplaincy and professional supervision
Students seeking deeper understanding of their faith, pursuing life-long learning, or preparing for an academic career in theology
The student survey also gives an opportunity for students to tell the University and its Colleges what support services they might need to help them realise their educational and vocational goals – and how we could improve.
I encourage you to participate in this vital consultation process, and look forward to sharing the results with all students later this semester.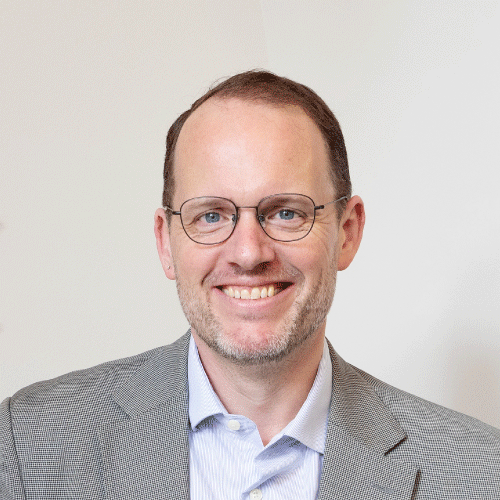 Professor Peter Sherlock is the Vice-Chancellor of the University of Divinity. He is a cultural and religious historian of Renaissance and Reformation Europe and an expert on governance and leadership in educational and church settings. A graduate of the University of Melbourne and the University of Oxford, his academic career has included an ARC Postdoctoral Fellowship in History at the University of Melbourne and four years as Dean of the United Faculty of Theology, Melbourne.