October is Theological Libraries Month and this year's theme is Creating Constellations: Connecting the World through Scholarly Communication & the Digital Humanities. This theme focuses attention on our increased reliance on online platforms during the pandemic and the ways that this has transformed libraries and the services they provide to their communities.
This year's theme also provides a great opportunity to celebrate the work of the Australian Women in Religion Wikipedia Project at the University of Divinity and some of the project's recent achievements. Kerrie Burn, Library Manager at Mannix Library, leads this project and Australia's contribution to the international 1000 Women in Religion Project. Both initiatives are working to address knowledge and gender gaps on Wikipedia, by raising up the unrecognised work of important women in religion. Currently, only about 19% of biographical articles on Wikipedia are about women and only about 10% of Wiki editors are women.
This month the project achieved its 2021 target of creating 100 new Wikipedia articles about Australian Women in Religion, in addition to improving many others. See (https://divinity.libguides.com/feminist/wikipedia). These women have been important to the historical and contemporary development of religious and spiritual traditions in Australia. They have been innovators in the fields of education, health and social justice, founders of institutions, trailblazers in the women's ordination movement, made significant contributions as activists, philanthropists, and academics, and done valuable work in the church, community and wider society. Despite their noteworthy achievements, many do not have a Wikipedia page and this project provides an opportunity to shine a light on their stories.
The more we can document and highlight the contributions of women leaders in their religious and spiritual traditions, the more we can change the perception that women have not been leaders."
Earlier this week one of these 100 new Wikipedia articles appeared on the Wikipedia Main page (https://en.wikipedia.org/wiki/Main_Page) in the Did You Know section.
… that Australian religious sister Bridget Partridgefled her convent in 1920 dressed only in her nightgown, precipitating a national sectarian scandal?
This is the tenth article created by the Australian project featured in Wikipedia's Did You Know section. The list of Did You Know articles as well as the list of all new Wikipedia articles is available on the project's website, which Kerrie created and continues to manage.
There are currently 564 women on the Australian project's main working list, which is also available on the project's home page. This list of women continues to grow as new names are suggested. The small project team is also proactively seeking to identify women from under-represented groups, increasing the diversity of women on the list and ensuring that we include women from a variety of religious and spiritual traditions. Several online media and blog posts have reported on the Australian Women in Religion project and interested individuals have attended one of the project's two successful edit-a-thons held in 2021, hosted by Mannix Library and Wikimedia Australia. These events provide an opportunity for those new to Wikipedia to learn more about the platform's guidelines and the aims of the project, and begin to edit new and existing articles about Australian women in religion.
Grants
A successful grant from the University of Divinity enabled the project to employ Michelle Eastwood as a research assistant in 2021. Subsequent grants from the University and from the Australian Research Theology Foundation Inc (ARTFinc) will enable a professional editor to be employed to assist with future publications, provide funds to support additional research assistant hours, facilitate future digitisation projects, and support the development of an Australian Women in Religion research archive.
The project to digitise a number of early publications of Australian feminist theology groups and other women's religious collections is already underway. The development of an Australian Women in Religion Archive will provide online access to significant resources that will facilitate future research in this area.
Wikipedia Visiting Scholar
At the end of 2020, Polly Hamlen was appointed as a Wikipedia Visiting Scholar at the University of Divinity. Polly is a member of the 1000 Women in Religion group based in Boston, and an experienced Wikipedian who volunteered to work on our project. She has made a valuable contribution to the Australian project, generously offering her time and expertise. Polly and Kerrie are currently contributing to a 3-month event (October-December 2021), organised by the Women in Red project, devoted to creating new Wikipedia articles about women from Oceania. Becoming a University Scholar provides Polly with access to the University's online resources. The University of Divinity is also acting as a pilot group for Wikimedia Australia, which is using us to establish a local Wikipedia Visiting Scholar program.
Wikimedia Australia
The Australian Women in Religion project has greatly benefited from our engagement with members of the Australian Wikimedia community, particularly with Pru Mitchell, a librarian and researcher at the Australian Council for Educational Research, who is part of our core team. Members of Wikimedia Australia have provided expertise, promoted our project and events, and assisted at several edit-a-thons.
Presentations about the Australian Women in Religion project have included the following:
Atla (American Theological Library Association) Annual Conference – Kerrie Burn (2021) How Theological Librarians Can Help Change the World: Addressing Knowledge and Gender Gaps in the World's Largest Encyclopedia 
Wikimania 2021 – Documenting for Diversity: The Case of 1000 Women in Religion
Panel members: Clifford B Anderson, Kerrie Burn, Collen Hartung, Polly Hamlen and Christine Meyer. An excerpt about the Australian project from this panel presentation, is available on the project's website – https://divinity.libguides.com/feminist/video
Women and the Australian Church (WATAC) – Kerrie Burn and Michelle Eastwood were guests at a recent WATAC Presents and invited to speak about the project. An article titled WATAC explores feminist activism in action appeared in Catholic Outlook on 12 October 2021.
Wiki-Wednesday Sessions – these weekly meetings are opportunities to build editing expertise amongst group members, encourage one another and discuss the various side projects with which the group is involved.
Publications
The primary focus of the Australian Women in Religion project is to write Wikipedia articles about women to help address the gender imbalance on the site. A secondary aim of the project is to publish information about women who have not had their work recognised through traditional channels. In addition to several planned journal articles, individuals associated with the Australian project are contributing to several volumes in the Women in Religion series, which is being published by Atla.
The first volume in the series, Claiming Notability for Women Activists in Religion was published in 2020. The second volume, Challenging Bias Against Women Academics in Religion has just been published in the last few days. The chair of the 1000 Women in Religion Wikipedia Project, Colleen Hartung, has edited these two volumes.
The third volume, to be edited by Kerrie Burn, is titled Uncovering Women's Stories from the Parliament of the World's Religions: Addressing Knowledge and Gender Gaps on Digital Platforms.
A proposal for a future volume based on the Australian Women in Religion project is also in the pipeline. It will be edited by Kerrie Burn, with Kathleen McPhillips and Tracy McEwan from the University of Newcastle. In addition to including biographical chapters about Australian women, the theoretical focus of the volume will address the colonialist practices in our systems of knowledge production that result in the stories of women and other marginalised groups being excluded from mainstream knowledge platforms. This volume will profile Australian women who have made important contributions to the world's religious and spiritual traditions, and demonstrate how the Australian project is attempting to disrupt the status quo by developing a new open access, linked dataset related to Australian women in religion, with inclusion and diversity as its key principles. If all goes to plan, the call for papers for this volume will be published in January 2022.
Digital Humanities & the Australian Contribution
Something that has set the Australian project apart from the beginning has been its initial focus on collating biographical and other data about each woman on the list and uploading this information into Wikidata, a sister project to Wikipedia. This has contributed a significant amount of information about Australian women in religion to a larger network of open, linked data, which can now be queried using tools such as SPARQL. This opens the way for this data to be analysed, and contribute to future digital humanities initiatives, including the creation of informative data visualisations. The data can now be output in a range of formats, including graphs, tables, maps, and timelines. Data visualization techniques can help to discover and explore the trends, relationships and patterns present in the data and be used to communicate research outcomes in future publications.
Using SPARQL to interrogate Wikidata related to Australian women and religion is still in the early stages of exploration by members of the project team. Clifford Anderson, Associate University Librarian for Research and Digital Strategy at Vanderbilt University Library, recently presented a paper, A Digital Mirror? Exploring Religious Claims on Wikidata, at a virtual conference hosted by RWTH Aachen University in Germany. His presentation included a number of interesting data visualisations based on religious data in Wikidata, and also highlighted the significant contribution of the Australian project to date in this space. In the section headed Nationalities, Anderson's article notes, "The distribution of nationalities on the 1000 Women in Religion list is also uneven, privileging developed countries over developing nations. However, the outsized representation of Australia is also due to the efforts of Kerrie Burn, Library Manager at the University of Divinity and leader of the Australian Women in Religion project."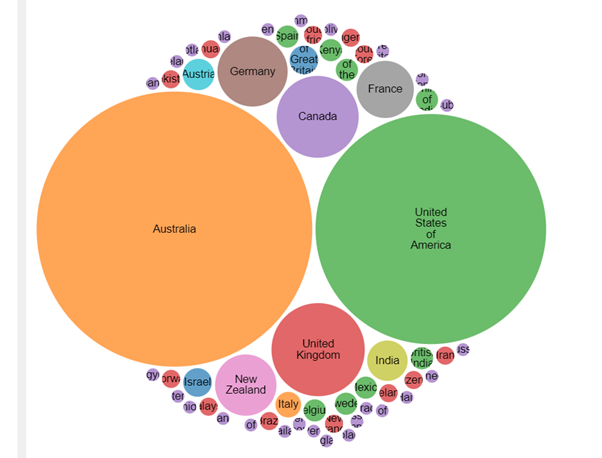 The early focus on data and its corresponding high-level of organisation associated with this dataset, has proved to be an efficient and effective strategy for the Australian project, and enabled it to also make a significant contribution to the international project – https://en.wikipedia.org/wiki/Wikipedia:WikiProject_1000_Women_in_Religion.
At the time of writing, the international project had 134 articles listed that had been created or improved in 2021. Of these 134 articles, approximately 110 of them are about an Australian woman or were created by an Australian editor. This outcome is a testament to the dedication of all members of the Australian project team and their practical commitment to addressing the systemic and gendered bias present on platforms like Wikipedia. It is hoped that the Australian approach might be used as a model for other regional and/or topic-focused Wikipedia projects.
Kerrie believes that theological librarians are particularly well-suited to contribute to initiatives like the Australian Women in Religion Wikipedia project. As well as having subject expertise related to the world's religious and spiritual traditions, they also understand the importance of accurate metadata, unique identifiers, and other international standards. They are used to working collaboratively, navigating in an online environment, and can identify reliable secondary sources that need to be cited in all Wikipedia articles. This particular skillset has no doubt contributed to the success of the Australian Women in Religion Wikipedia project to date.
Further Information
If you are interested in learning more about the project, being added to our mailing list, or finding out how you might get involved, you can contact Kerrie Burn or explore the project's webpage. You do not need previous Wikipedia editing experience to be involved. The project team plans to host its next edit-a-thon in early 2022.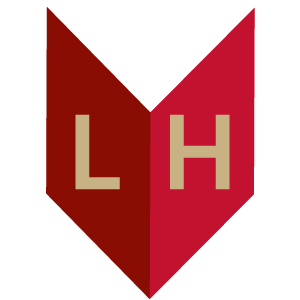 The University of Divinity Library Hub provides all currently enrolled students, staff and other members of the University with access to an extensive range of online resources. This includes full-text databases, eJournals, eBooks, and a range of other useful resources.