Continue or even begin your academic journey at Catholic Theological College this Winter with a host of exciting study options. CTC is running three units in intensive mode this winter. Each unit commences on 29 June and runs for three weeks.
Philosophy of God
Reimagining Creation and Incarnation Through Art crosslisted as DR3304C/9304C
Two Centuries of Catholic Experience in Australia
See the attached flyer for more information about each intensive.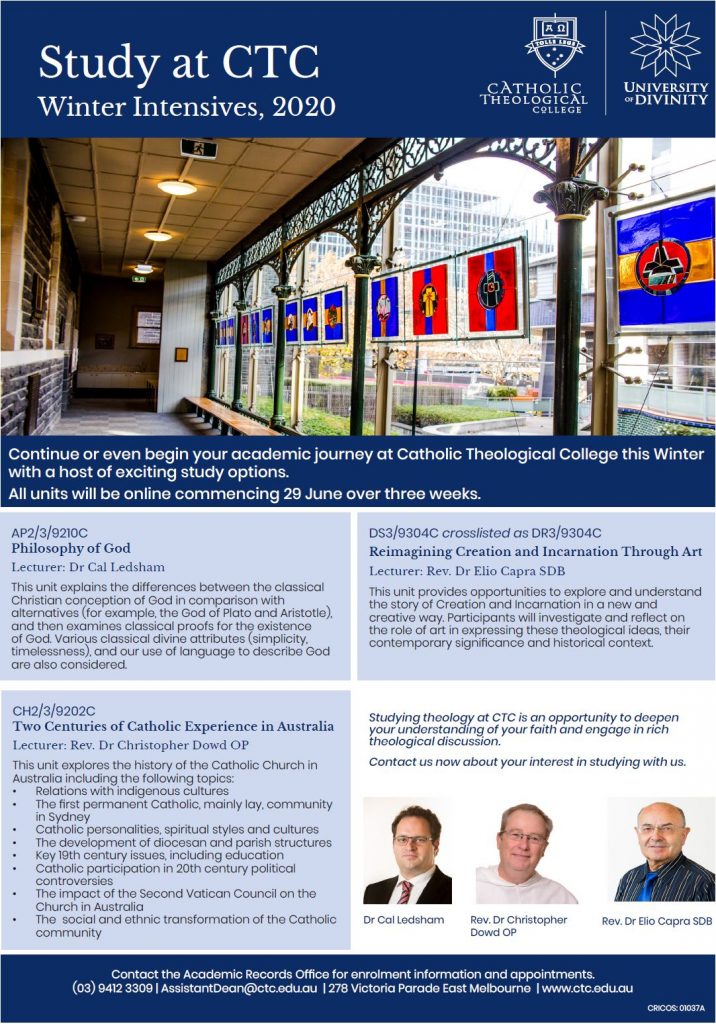 CTC is committed to the highest standards of teaching and research in philosophy and theology, within the Catholic tradition. It collaborates in the Church's mission to spread the Gospel, and provides academic formation for people committed to the pastoral service of the Church.