What feminist theology brings to the table of scholarly thinking and embodied practice is something creative, artful, prophetic as well as playful – a resource for Christian living and thinking in fractured times."
– Nicola Slee
There is a great line up of new and returning subjects in feminist theologies being offered in Semester 1 at the University of Divinity. Read on for more information and contact the Registrar at Pilgrim Theological College or Yarra Theological Union to enrol for credit (or audit) in any of these classes by Friday 12 February 2021.
Ruth, Esther, Song of Songs, Judith, Susannah: Allusive, Unconventional, Subversive, Resistant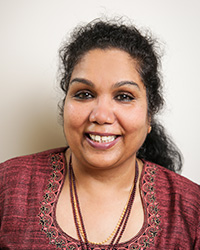 Books with women protagonists written within a rigid patriarchal culture are subversive, unconventional, and exciting. Are these women heroes or idealized stooges of patriarchy? What do they reveal about the times in which they were written? What issues are they addressing? In answering these questions we will also reflect on issues of identity, gender, sexuality, beauty, power, solidarity, partnership and theology derived from women's experience and what these books might be saying to us today.
Mary: Feminist Theological Revisions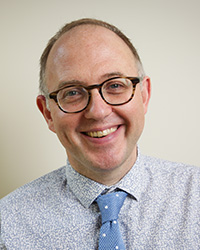 Moving across church traditions and drawing on feminist thinkers, we will explore the theological dynamics surrounding Mary the mother of Jesus. How has Mary of Nazareth been understood in various Christian communities? What is the significance of devotion to Mary for feminist theologies? And how does feminism refresh or inform an understanding of Mary?
Women Doctors of the Church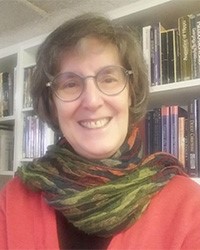 Carmel Posa
Field C – Church History (CH)

Field D – Spirituality (DS)
Semester 1: Intensives 9.30am-4.30pm Saturdays
27 February, 13 March, 17 April, 1 May, 15 May
Provider: Yarra Theological Union
CH3217Y, CH9217Y, DS3217Y, DS9217Y
Paul's injunction that women remain silent in the Church (1 Cor 14: 34-36) could be said to have led to the absence of Women's Wisdom from the official teaching of the Church over its 2000 year history. Of the 36 Doctors of the Church, only 4 are women, Teresa of Avila, Catherine of Siena, Thérèse of Lisieux and Hildegard of Bingen, all of whom have only been recognised in the last 50 years. This unit will concentration on the contribution of these women to our theological understanding of God and also explore other important female voices that have been overlooked through the centuries.
Radical Legacies: Faith, Activism and Social Change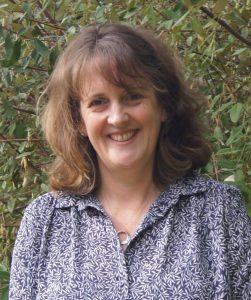 Take a deep dive into the history of Christian movements for social change. You'll meet campaigners for justice, welfare, peace, environment, housing, and human rights. From 19th century women's groups to 20th century grassroots activists, explore their worlds, hear what they had to say, and trace the legacies of their radical, gospel work. Enrol in "Radical Legacies" and discover how woke grandmas tried to save the world!
Jesus, Discipleship and Justice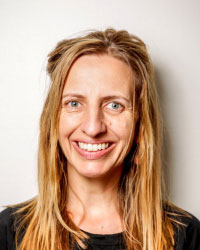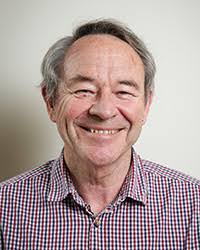 Who is Jesus, and what does it mean to be a disciple? How important is Christology to Christian theology? This unit explores such questions beginning with the biblical witnesses to Jesus' life, death and resurrection. Developments of that witness through examining the formulas of the creeds and later theological controversies. Special focus will be placed on feminist insights into biblical and patristic Christology, Christology as resistance to totalitarianism, Asian retrievals of ancient Cosmic Christology, and the relationship between Christology and practices of reconciliation and justice in contemporary Australia.
The Australian Collaborators in Feminist Theologies (Feminist Theologies) aims to consolidate and energise the University's commitment to the participation of women and feminist scholars in the academy and for the churches. By fostering and forwarding feminist voice and vision we aim to promote Gospel justice by addressing issues relating to gender equality, class, race, sexuality, and ability.
The network is supported by the University of Divinity under its Strategic Goal 3: Feminist Theologies
This goal draws on the University's tradition as the first Australian institution to award a degree in theology to a woman (Winifred Kiek, BD (1924)) and a flagship within the academy for the significant numbers of Catholic women religious, pastoral associates and others not seeking ordination, as well as those women who (since Kiek's ordination in 1927) have been ordained as Christian ministers in Australia. It aims to grow further the existing network of feminist scholars that seeks to enable a fresh conversation through initiatives in research, publication, mentoring, and related teaching.