Lecturer:
Professor John Flett
What is 'Context'? What does it mean to 'have a context'? This unit examines this concept, especially in terms of the relationship of Christian faith to culture(s). What might it mean for the Christian gospel to be "local" while also "continuous" with the tradition? You will gain a better understanding of concepts like indigenisation, acculturation, enculturation, inculturation and context.
More unit information
Mid-year enrolments are now open.
This unit is due to run in semester 2, 2019. To find out more about the unit, enrolments, or to make an appointment to meet with a course advisor, please contact the College.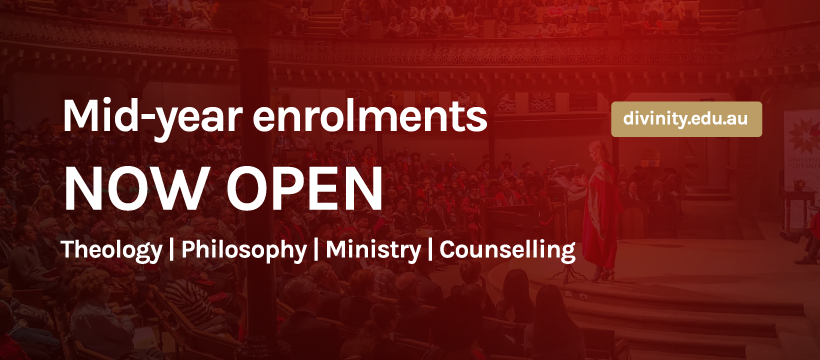 Pilgrim Theological College is an ecumenical college of the University of Divinity, operated by the Uniting Church Synod of Victoria and Tasmania. Pilgrim's courses offer a community of learning, formation and discipleship, inspired by the richness and strength of theological education across the traditions of the Uniting Church and the commitment to ecumenical theology and formation from the United Faculty of Theology.