Lecturer:
Reverend Dr James Hanvey SJ
This unit will assist supervisors and spiritual directors to develop a deeper appreciation of the range of theological worlds that serve as a background and context to the Spiritual Exercises. This unit explores how images of God (theological and Christological frameworks) emerged from Ignatius particular context – historical, familial, religious affiliation, educational, social, linguistic and cultural. The unit offers theoretical and historical frameworks for a responsible theological and spiritual interpretation of the Spiritual Exercises; it also offers a range of possibilities and strategies for communicating the key content in a contemporary context.
The unit will be delivered by local academics: Reverend Dr Robin Koning SJ, Reverend Dr Gerry Healy SJ, Reverend Dr Ai Pham SJ, Dr Michael Loughnane and Professor Maryanne Confoy RSC (as well as a number of recorded lectures by Reverend Dr James Hanvey SJ that will be shown in class (and available to online students).
This unit is cross-listed in the disciplines of Systematic Theology (CT) and Spirituality (DS).
More unit information
Mid-year enrolments are now open.
This unit is due to run in semester 2, 2019. To find out more about the unit, enrolments, or to make an appointment to meet with a course advisor, please contact the College.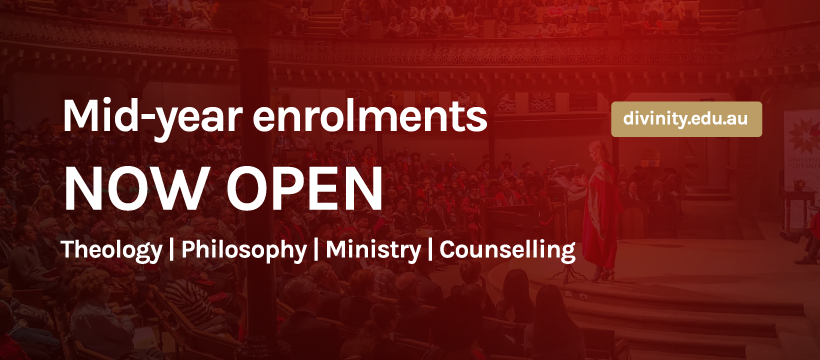 Jesuit College of Spirituality is a College of the University of Divinity and a work of the Australian Province of the Society of Jesus. Jesuit College of Spirituality is dedicated to promoting interest in Christian spirituality, pastoral formation and their allied disciplines, and to provide the opportunity to develop among its community of communities (ecclesial and academic) the means to further their research and continuing study interests through formal and informal opportunities.