Lecturer:
Rev Associate Professor Bob Derrenbacker
This unit provides an in-depth study of the Gospel of Matthew. The primary focus is on the narrative shape and the core theological themes which make this Gospel unique. Attention will be paid to Matthew's use of his sources, including the Old Testament Scriptures. It will also explore the issue of authorship and examine the community out of which the Gospel arose. The unit will consider the ways in which this Gospel address issues that are of continuing relevance for the life and mission of the church.
Unit Code
BN3100T | BN3109T
Level
Undergraduate and Postgraduate
Study Mode
Face-to-face
Online
More unit information
Mid-year enrolments are now open.
This unit is due to run in semester 2, 2019. To find out more about the unit, enrolments, or to make an appointment to meet with a course advisor, please contact the College.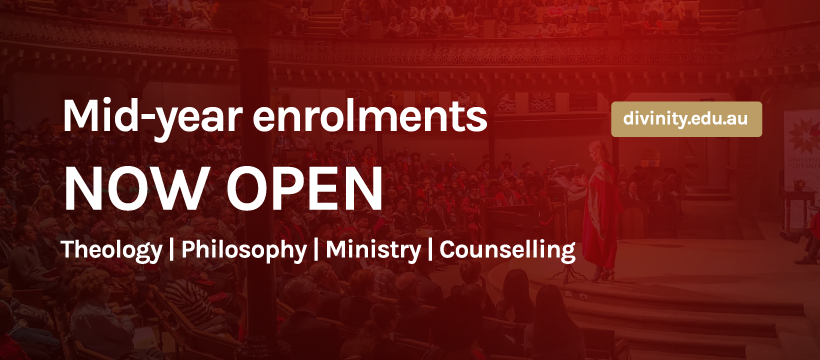 Established in 1877, Trinity College Theological School is committed to shaping men and women who wish to pursue ordination in the Anglican Church, develop skills for lay ministry, or simply explore Christian faith for personal or vocational enrichment and development.