Lecturer:
Reverend Dr Tim McCowan
This unit explores the possibilities and challenges of growing into agents of reconciliation in Australia today. It will examine:
Theological foundations for a ministry of presence and reconciliation today;
Key causes and effects of relational breakdown and dysfunction in Australia, including between Indigenous and non-Indigenous Australians;
Gifts and challenges of engaging in forgiveness and reconciliation with First Nation Australians, and in wider personal and social relationships;
The art of fostering justice, truth, mercy and peace in the church and society;
Personal and communal resources for sustaining a ministry of presence and reconciliation across diverse contexts in Australia.
More unit information
Mid-year enrolments are now open.
This unit is due to run in semester 2, 2019. To find out more about the unit, enrolments, or to make an appointment to meet with a course advisor, please contact the College.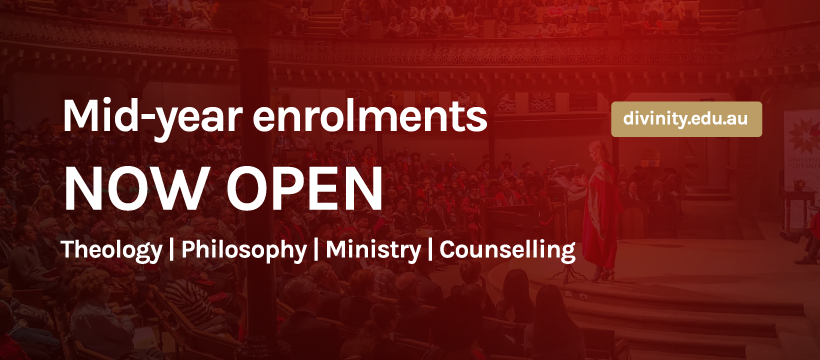 Stirling College is committed to ongoing theological reflection and the formation of each member of our learning community. Stirling is committed to being Christ centred in heart, thought, word and deed. We form people towards Christ centred lives, mission and ministry. Stirling is committed to giving students the best possible skills to read the Bible in its original context and to then reflect on what that means for today and how to apply it in their lives, not just for their own benefit but to benefit the Body of Christ in its diverse and varied expressions.