Lecturers:
Reverend Dr Ian Dicks
Dr Siu Fung Wu
Professor Mark Brett
Explore the theory and practice of reading Christian Scriptures with people in different cultural contexts. Factors taken into account include the context, cultures, worldviews, heritages and traditions of the biblical authors, in dialogue with the context of contemporary readers. Pathways for missional engagement, conversation and dialogue that result from reading Scriptures interculturally with others will be explored.
Unit Code
BS3025W (Unit offered alternatively as: DM3025W)

BS9025W (Unit offered alternatively as: DM9025W)

Level
Undergraduate and Postgraduate
Study Mode
Semi-intensive: 9 sessions over July, August, September, and October 2019
More unit information
Mid-year enrolments are now open.
This unit is due to run in semester 2, 2019. To find out more about the unit, enrolments, or to make an appointment to meet with a course advisor, please contact the College.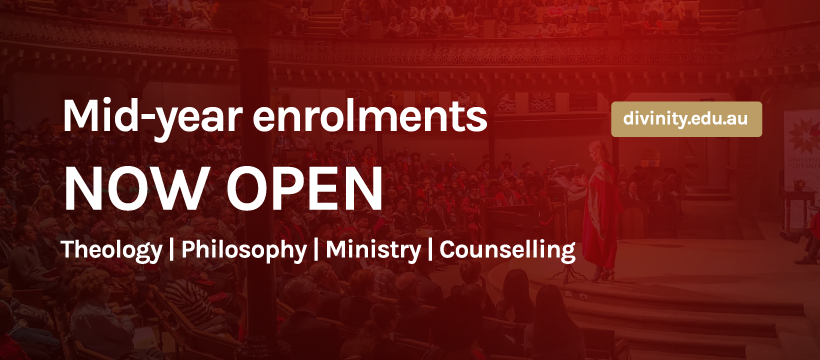 Whitley College is a culturally diverse community of learners committed to practical expressions of God's activity in the world. We wrestle together in spiritual formation through theological reflection, creative exploration and academic rigour.
Shaped by the Bible, and drawing on our Baptist heritage, we are responsive to the contemporary needs of church and society, affirming liberty of conscience in conversation with other traditions of religion and spirituality.
Our educational ethos unifies heart, thought and hands, giving priority to personal and social transformation.