Lecturer:
Reverend Dr Andy Calder
This unit will address theological, liturgical, ethical and pastoral care issues associated with ministry with people with disabilities. Scripture will be examined as a means of reflection on contemporary theological-pastoral issues.The relationship between faith and healing, from both a personal and social perspective, and theologies about disability will also be explored. A site visit will be part of the unit.
More unit information
Mid-year enrolments are now open.
This unit is due to run in semester 2, 2019. To find out more about the unit, enrolments, or to make an appointment to meet with a course advisor, please contact the College.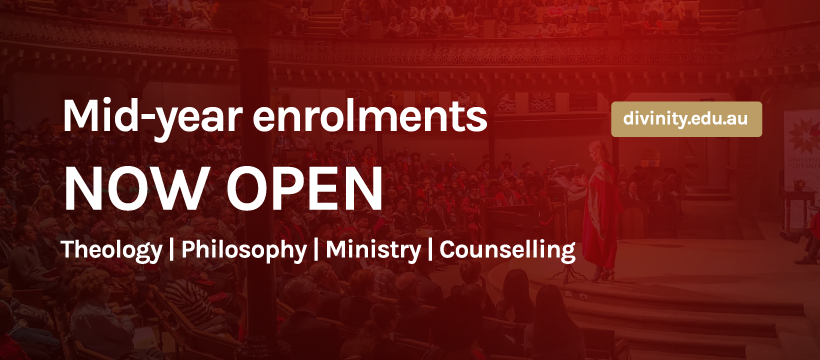 Pilgrim Theological College is an ecumenical college of the University of Divinity, operated by the Uniting Church Synod of Victoria and Tasmania. Pilgrim's courses offer a community of learning, formation and discipleship, inspired by the richness and strength of theological education across the traditions of the Uniting Church and the commitment to ecumenical theology and formation from the United Faculty of Theology.