Lecturer:
Reverend Dr Philip Malone MSC
This unit aims to build on the introductory unit in moral theology by exploring a range of important theories and practical issues in moral theology today. The areas to be explored include issues such as major trends in contemporary theological ethics, authority in the Church and the problem of theological dissent, moral issues concerning human life, reproductive technologies, abortion, surrogacy, euthanasia, the Church's role in the arena of politics and public life, problems of divorce/remarriage, the public agenda on gay/lesbian marriage/union, human migration, corporate social responsibility, and capital punishment.
More unit information
Mid-year enrolments are now open.
This unit is due to run in semester 2, 2019. To find out more about the unit, enrolments, or to make an appointment to meet with a course advisor, please contact the College.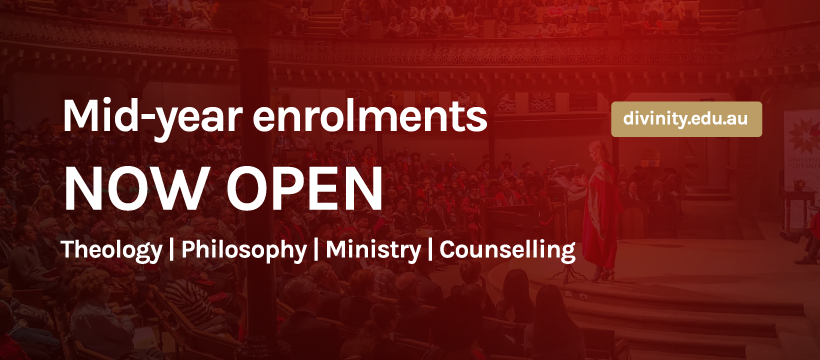 Yarra Theological Union is an inclusive and welcoming community, Catholic by tradition and ecumenical in spirit. We are committed to being a community of scholarship, prayer and pastoral care. We offer theological education and ministerial formation, open to those who seek educational and personal transformation in changing contexts. Our mission is to equip people for various ministries in the churches: parishes, schools, hospitals, church agencies and in the world at large.