Lecturer:
Reverend Dr Andrew Menzies
This unit provides a broad introduction to key aspects of mission and ministry. The unit investigates the following aspects: leadership, supervision, community, spiritual health, team dynamics, conflict and skill management.
Students will learn methods of critical reflection, particularly with regard to theological and ministry dimensions of vocation and context.
| | |
| --- | --- |
| Unit Code | DA1004S | DA8004S |
| Level | Undergraduate and Postgraduate |
| Study Mode | Face-to-face (Thursday evenings) |
More unit information
Mid-year enrolments are now open.
This unit is due to run in semester 2, 2019. To find out more about the unit, enrolments, or to make an appointment to meet with a course advisor, please contact the College.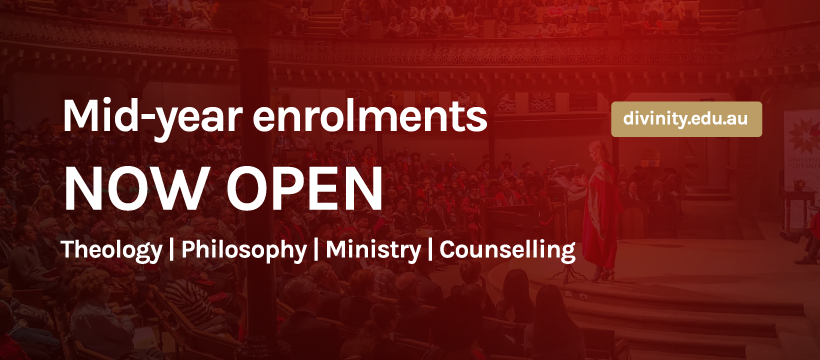 Stirling College is committed to ongoing theological reflection and the formation of each member of our learning community. Stirling is committed to being Christ centred in heart, thought, word and deed. We form people towards Christ centred lives, mission and ministry. Stirling is committed to giving students the best possible skills to read the Bible in its original context and to then reflect on what that means for today and how to apply it in their lives, not just for their own benefit but to benefit the Body of Christ in its diverse and varied expressions.