Lecturers:
Dr Claire Renkin and Dr Eleanor Flynn
This unit applies insights drawn from Christian spirituality, and material culture to study a variety of responses to death, dying and bereavement. While examining historical and contemporary theories and practice within the Christian tradition, we will explore how visual art contributes to our understanding of death, dying and grief. Student experiences of these realities will play a large role in our discussion.
Dr Claire Renkin: teaches art history and spirituality at YTU. She is passionate in her exploration of how the visual arts communicate spirituality in different historical periods and to-day.
Dr Eleanor Flynn, is an Honorary Associate Professor of Medical Education at the University of Melbourne, who has combined work in medical education and palliative care with theological study. She teaches students and health care workers using texts and images that explore issues of death, dying and bereavement.
| | |
| --- | --- |
| Unit Code | CH/DS2/3214Y   CH/DS9214Y |
| Level | Postgraduate |
| Study Mode | Intensive (6 Saturdays) |
More unit information
Mid-year enrolments are now open.
This unit is due to run in semester 2, 2019. To find out more about the unit, enrolments, or to make an appointment to meet with a course advisor, please contact the College.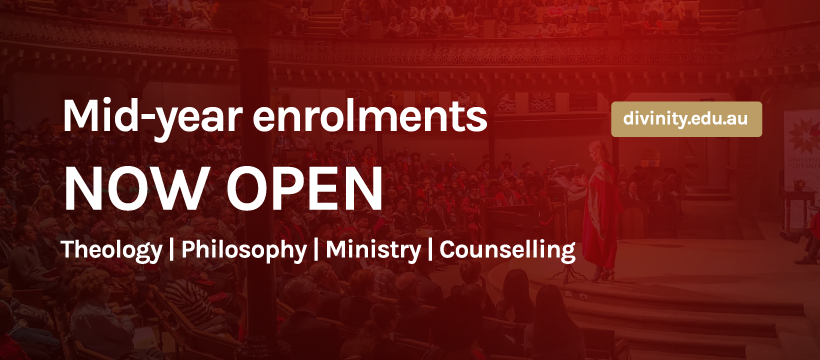 Yarra Theological Union is an inclusive and welcoming community, Catholic by tradition and ecumenical in spirit. We are committed to being a community of scholarship, prayer and pastoral care. We offer theological education and ministerial formation, open to those who seek educational and personal transformation in changing contexts. Our mission is to equip people for various ministries in the churches: parishes, schools, hospitals, church agencies and in the world at large.