Lecturer:
Reverend Dr Graham Hill
The unit examines, evaluates and engages models of church and mission from theological, missiological and practical perspectives. Specific attention is given to the relationship of the church to the mission of God, the reign of God, and the world the church is called to serve and engage. Students will explore and analyse various aspects of the church's mission and ministry from a biblical, theological and practical perspective, including some: · church leadership, · baptism and communion, · worship · pastoral care · church discipline · the ministry gifts of its members, · the churches growth and mission in the world · the church as community · and the church in its Australian context.
An important component of the unit requires the student to reflect on and analyse their own church in its current mission and ministry context.
Unit Code
DM2/3/9023S | CT2/3/9023S
Level
Undergraduate level 2 and 3

Postgraduate level 9

Study Mode
Face-to-face (Tuesday afternoons)
Online
More unit information
Mid-year enrolments are now open.
This unit is due to run in semester 2, 2019. To find out more about the unit, enrolments, or to make an appointment to meet with a course advisor, please contact the College.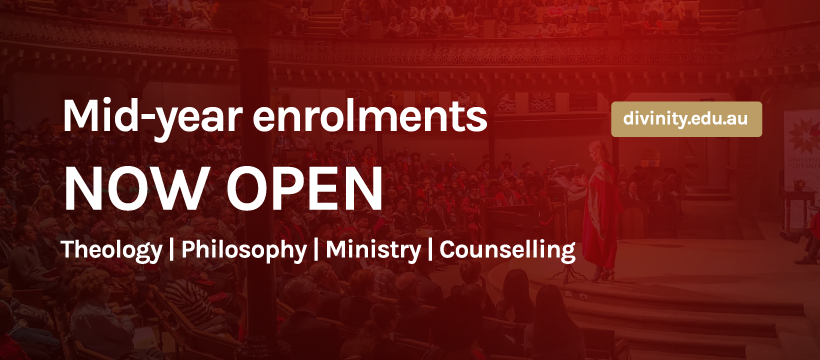 Stirling College is committed to ongoing theological reflection and the formation of each member of our learning community. Stirling is committed to being Christ centred in heart, thought, word and deed. We form people towards Christ centred lives, mission and ministry. Stirling is committed to giving students the best possible skills to read the Bible in its original context and to then reflect on what that means for today and how to apply it in their lives, not just for their own benefit but to benefit the Body of Christ in its diverse and varied expressions.