Perhaps there has never been a more relevant time to explore The Bible, Trauma and Growth!
Come on a journey with this cutting edge approach to the study of biblical texts and the intersection with the increasingly relevant use of trauma studies  –
the recognition that much of the biblical text was formed and composed in contexts of trauma
the reality of our own contemporary world affected by many contexts of trauma, including war, forced migration, climate change, pandemic,
and the value of interdisciplinary studies in biblical interpretation, including sociology, psychology and literature studies
trauma and growth studies contribute to potentially rich readings of the biblical text in a massively changing world.
Dean of the School of Graduate Research, Associate Professor Elizabeth Boase, will be joining us for a session Sociological approaches to trauma theory in Biblical Studies and Dr Chris Turner will be joining us for a session on The Physiology of Trauma, with reflection from his work with refugees and forced migrants. 
Lecturer
Dr Angela Sawyer
Level
Level 2, 3 and 9
Study Mode
online
Unit Code
BS2002S level 2 online

BS3002S level 3 online

BS9002S Level 9 online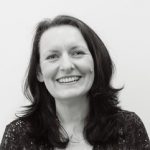 Dr Angela Sawyer
Dr Angela Sawyer is Lecturer in Old Testament and Dean of Students at Stirling Theological College, Melbourne Australia.
Angela's research interests include Isaiah; Hebrew Bible Prophets; Trauma studies; Exile; Feminist Criticism; Metaphor studies; Daughter Zion; Contextual Bible Study; Secularism; and, Hebrew Bible texts of war and violence.

Stirling College is committed to ongoing theological reflection and the formation of each member of our learning community. Stirling is committed to being Christ centred in heart, thought, word and deed. We form people towards Christ centred lives, mission and ministry. Stirling is committed to giving students the best possible skills to read the Bible in its original context and to then reflect on what that means for today and how to apply it in their lives, not just for their own benefit but to benefit the Body of Christ in its diverse and varied expressions.