Lecturer:
Reverend Dr Ross Fishburn
"No-one has ever seen God. It is God the only Son, who is close to the Father's heart who has made him known" (John1:18). Ultimately, the normative source of our knowledge of God is what God reveals of Godself through Jesus the Christ. This unit introduces the study of theology, its sources and methods, through the study of Christology. It focusses on Jesus Christ, his life and ministry, his death and resurrection, and the subsequent reflection of the Church on his identity.
| | |
| --- | --- |
| Unit Code | CT1003Y | CT8003Y |
| Level | Undergraduate and Postgraduate |
| Study Mode | Face to face |
More unit information
Mid-year enrolments are now open.
This unit is due to run in semester 2, 2019. To find out more about the unit, enrolments, or to make an appointment to meet with a course advisor, please contact the College.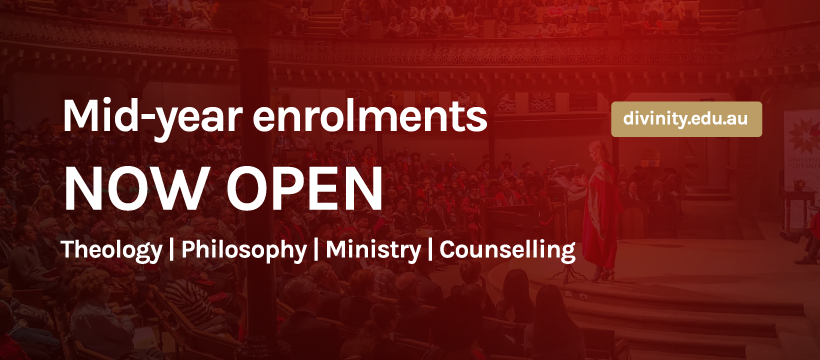 Yarra Theological Union is an inclusive and welcoming community, Catholic by tradition and ecumenical in spirit. We are committed to being a community of scholarship, prayer and pastoral care. We offer theological education and ministerial formation, open to those who seek educational and personal transformation in changing contexts. Our mission is to equip people for various ministries in the churches: parishes, schools, hospitals, church agencies and in the world at large.