Lecturer:
Dr Scott Kirkland
Denys Turner once argued that in order to be a sophisticated atheist, one must learn to deny the most sophisticated forms of belief in God. Similarly, if one is to be a sophisticated Christian, we need to learn to negate the most sophisticated forms of unbelief.
This unit surveys a variety of modern forms of unbelief in order to provide students with the skills required to avoid those problematic forms of belief that are negated, and to get inside the heads of various thinkers. The supposition is that, behind every atheism, is a problematic theism that ought to be denied. This unit functions to provide two things: first, it serves as an introduction to modern philosophy insofar as it pertains to the question of God, and second, it serves as a course in the doctrine of God and negative theology as the students learn in practice the art of negation endemic to the Christian tradition.
Unit Code
CT2300T | CT2309T
Level
Undergraduate and Postgraduate
Study Mode
Face-to-face
Online
More unit information
Mid-year enrolments are now open.
This unit is due to run in semester 2, 2019. To find out more about the unit, enrolments, or to make an appointment to meet with a course advisor, please contact the College.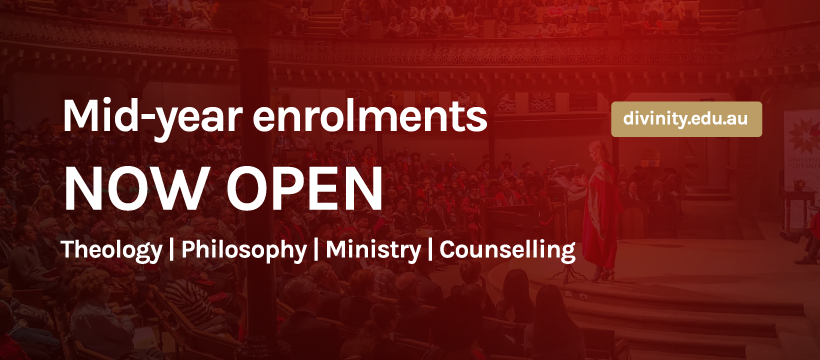 Established in 1877, Trinity College Theological School is committed to shaping men and women who wish to pursue ordination in the Anglican Church, develop skills for lay ministry, or simply explore Christian faith for personal or vocational enrichment and development.