St Athanasius College is pleased to introduce visiting lecturer Dr Ramez Mikhail, who will deliver an intensive titled "The Liturgies of Egypt: A Historical Regional Survey."
The unit will explore the liturgical traditions of various regions and communities in Egypt in Late Antiquity and the Middle Ages. The diversity in liturgical prayers and practices in the Egyptian liturgical realm, as well as both Coptic and Melkite texts will be studied.
The intensive will be held at St Athanasius' City Campus (285 La Trobe Street) on the weekends of June 28-30 and July 5-7, 2019. All are welcome.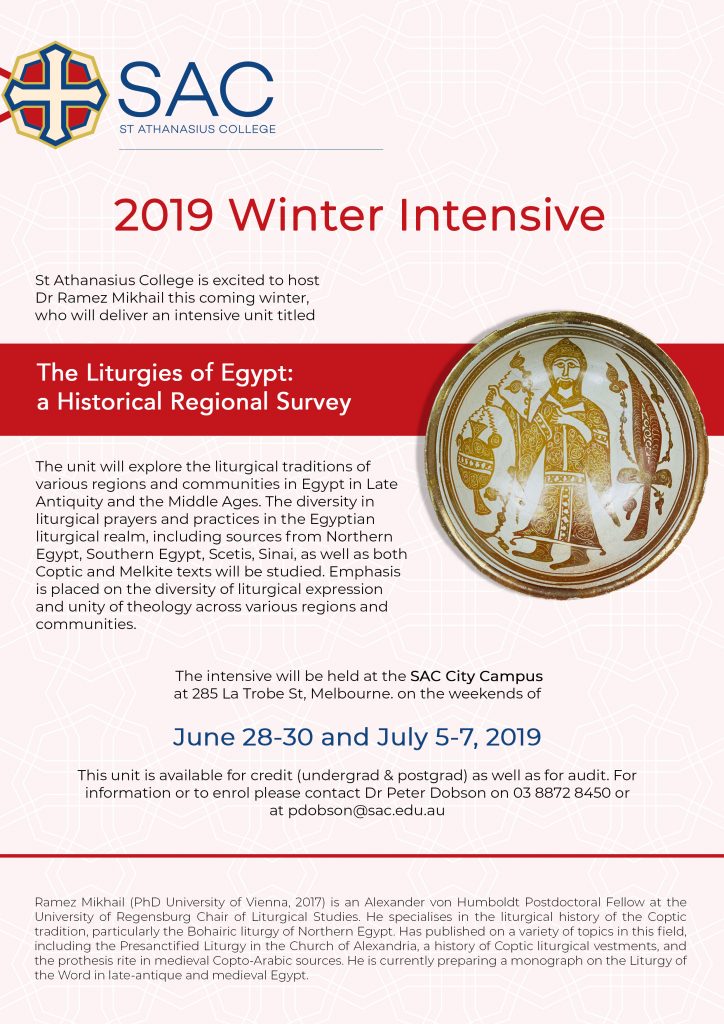 St Athanasius College specialises in Coptic Orthodox theological studies online and on campus. For 20 years, SAC has offered courses in diverse fields of theology and delivers undergraduate, postgraduate and higher degrees by research. SAC continues to offer a diverse and growing range of subject units including specialist languages such as Hebrew and Syriac.