This unit will explore a broad range of personal, professional and ethical issues common in pastoral ministry, offering students an opportunity to engage in a reflexive process on pastoral practice. The unit will emphasise the interrelatedness of theory and practice in ministry, and the intersection of the personal and the professional. It will focus on issues such as: personal calling and discernment; personal virtues and professional skills as foundations to ethical practice; professional ethics; ethical decision making; confidentiality; professional boundaries, power and trust; and potential areas of professional misconduct. The unit will also focus on the significance of reflection, professional consultation and supervision in the maintenance of a compassionate and just ministry, and ministerial and spiritual health and wellbeing.
Prerequisites: DP1001Y Foundations of Pastoral Practice
| | |
| --- | --- |
| Lecturer | Barry Rogers |
| Level | Level 3 & 9 |
| Study Mode | Face to Face |
| Unit Code | DP3006Y |
| Timetable | Thursday morning at 9.30am |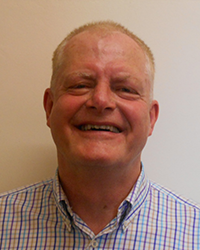 Yarra Theological Union is an inclusive and welcoming community, Catholic by tradition and ecumenical in spirit. We are committed to being a community of scholarship, prayer and pastoral care. We offer theological education and ministerial formation, open to those who seek educational and personal transformation in changing contexts. Our mission is to equip people for various ministries in the churches: parishes, schools, hospitals, church agencies and in the world at large.