This is the final call for nominations for Heart of Life's Spiritual Leaders Program.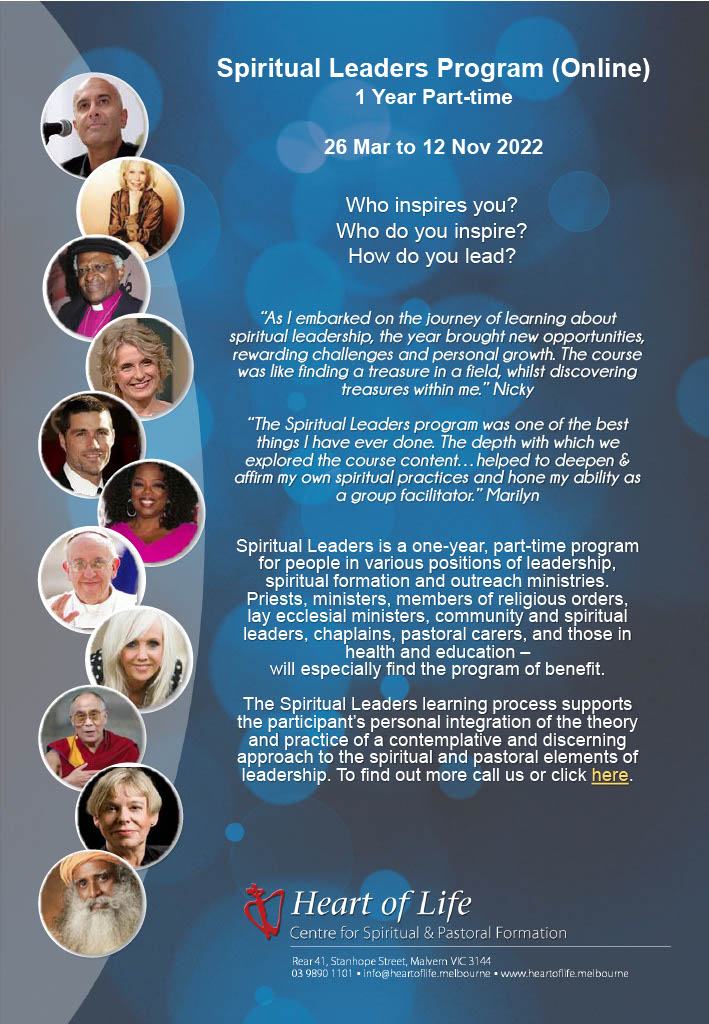 One year part-time.
On-line.
Convenient for those in work/study.
36 points toward the Diploma in Theology, the Bachelor of Theology or the Bachelor of Ministry through Yarra Theological Union.
FEE-HELP for tuition fees is available to qualifying students.
Accreditation with Catholic Education Commission of Victoria (subject to approval).
Closing Date 28th February 2022
For more information, visit the Heart of Life website.
Or call us (+61 3) 9890 1101