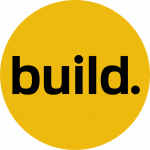 We are excited to announce the launch of our new program build. build. is a one-year full-time Diploma in Theology that aims to build theological foundations for the whole of life, in partnership with local churches, church agencies and other Christian organisations. Developed for 18-30 years old's who are eager to explore how faith connects to all aspects of life. build. is about providing the tools to reflect and make sense of faith and church across all the important aspects of life including family, identity, culture, friendships, career and more. It's theological study that's accessible, practical and relevant to the questions that our Christian youth are asking themselves today. With particular care for those from migrant cultures, build. works with students to develop the intercultural and reflective skills to answer questions about faith and the church, in context to their own lives and experiences. At build. students will develop friendships across the church and work with wonderful mentors and others who are a bit further along in the journey.
Enrolments are open for study in Semester 1, 2022.
Andy Mitchell
 – Program Coordinator for more information.
Contact Reverend
Whitley College is a culturally diverse community of learners committed to practical expressions of God's activity in the world. We wrestle together in spiritual formation through theological reflection, creative exploration and academic rigour.
Shaped by the Bible, and drawing on our Baptist heritage, we are responsive to the contemporary needs of church and society, affirming liberty of conscience in conversation with other traditions of religion and spirituality.
Our educational ethos unifies heart, thought and hands, giving priority to personal and social transformation.