Lecturer:
Beth Barnett
The needs of children and their families will focus our discussion of church and the Australian context. Addressing the theology, spirituality and sociology of the child in relation to family, church, faith, culture, technology, history and philosophical discourse, the unit develops critical skills for a comprehensive approach to mission and leadership with children and their families today.
Intensive: 11-13, 15-17 July.
This unit is available at both Pilgrim Theological College and Stirling Theological College.
| | |
| --- | --- |
| Unit Code | DA1000P | DA8000P |
| Level | Undergraduate level 1, Postgraduate |
| Study Mode | Face to Face |
More unit information
Mid-year enrolments are now open.
This unit is due to run in semester 2, 2019. To find out more about the unit, enrolments, or to make an appointment to meet with a course advisor, please contact the College.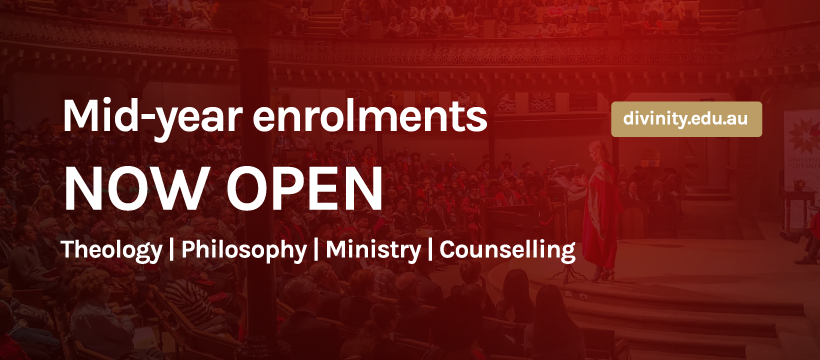 Pilgrim Theological College is an ecumenical college of the University of Divinity, operated by the Uniting Church Synod of Victoria and Tasmania. Pilgrim's courses offer a community of learning, formation and discipleship, inspired by the richness and strength of theological education across the traditions of the Uniting Church and the commitment to ecumenical theology and formation from the United Faculty of Theology.