In 2020 the Missionary Sisters of the Sacred Heart (MSC Sisters) will offer a scholarship of up to $10,000.00 to support a student (or students) to undertake a stream of study that focusses on the spiritual care of people living with a mental illness. The course of study, including accredited units in Clinical Pastoral Education, may be taken at postgraduate or undergraduate level. Recipients of the Scholarship will be expected to provide MSC Sisters with mid-year and end-of-year progress reports.
Dr Andrew Menzies (Principal at Stirling Theological College) told Vox how the partnership between The Missionary Sisters of the Sacred Heart and Stirling has brought a very welcome educational focus on spiritual and pastoral responses to mental health issues in our healthcare and education systems, churches and society.
Mental health issues are present in every area of human endeavour. The Scholarship and Stirling's unit Pastoral Responses to Mental Health Issues, are forming people for work in this vital area.
He noted that the recent Interim Report of the Royal Commission into Victoria's Mental Health System highlights the need for prospective mental health carers "to be equipped with the skills and competencies to work effectively" (p. 138).
In 2019 the scholarship was shared between two recipients, Angela Sasso and Rachel Garofalo.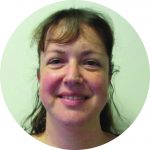 In a report to the Missionary Sisters of the Sacred Heart, Angela expressed her gratitude for the support of an "incredible year (with) the focus on mental health being instrumental". Angela reported one of the key learnings during her study as the complexity and yet commonality of both loss and liberation to the lived experience. She described feeling humbled by the inner resilience of older persons and openness to articulate and explore their own mortality, noting with sadness that "not only are mental health and ageing not promoted in general, but I too hadn't attributed them meaningful consideration and the felt impact on older persons."
These learnings have reinforced my openness to others and have inspired me to (appropriately) share my learnings in gentle, momentary ways with patients, work colleagues and my own family. I seek to support others in their own journey. I am helping to reduce the stigma of living with mental health by my own transformation and demonstration in my attitude, demeanour and open, caring stance of each person's experiences. (Angela Sasso)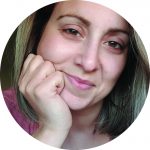 Rachel's report noted that mental illness continues to be a hugely stigmatized and misunderstood in our society, identifying the need for more research into spirituality and mental health into the future. She said:
I feel like there are two distinct developments that have emerged regarding my vocation; 1) the complete dismantling and redefining of my own spirituality, and, 2) the continued heaviness and responsibility I feel to do further study, learning and research into the area of spirituality, pastoral care and mental health.

One of the greatest, paradigm shifting, connections I've made this semester is grounded in a quote that my last essay was based on "psychotic symptoms are not themselves the disease, they're evidence the soul is attempting to resolve an inner conflict". This has completely changed the way I view and understand mental health issues, and psychotic symptoms. I continue to ponder this quote and its implications for the current medical model of understanding mental health.
Rachel also expressed gratitude to the support received from the Missionary Sisters of the Sacred Heart, to undertake study.
The scholarship is currently open for applications.

Stirling College is committed to ongoing theological reflection and the formation of each member of our learning community. Stirling is committed to being Christ centred in heart, thought, word and deed. We form people towards Christ centred lives, mission and ministry. Stirling is committed to giving students the best possible skills to read the Bible in its original context and to then reflect on what that means for today and how to apply it in their lives, not just for their own benefit but to benefit the Body of Christ in its diverse and varied expressions.