Vision, Voice, and Vocation: Arts and Theology in a Climate for Change
Thursday, 16 July

–

Sunday, 19 July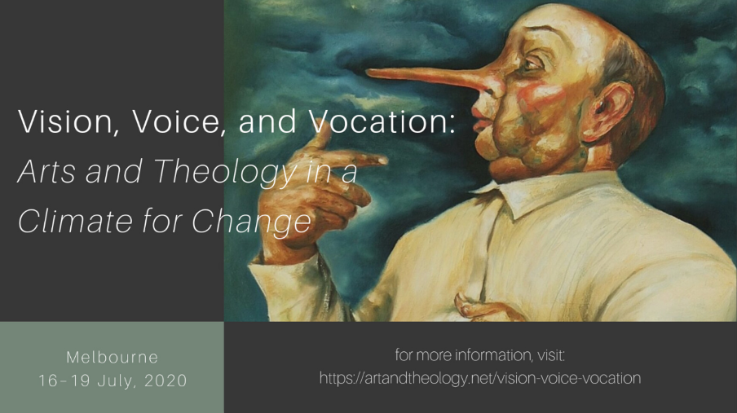 This event is indefinitely postponed due to the Coronavirus situation.
This event will provide a unique conversation space for artists, performers, creatives, academics, and activists, to consider the vital role of the imagination in today's complex climates – social, cultural, environmental, political, racial, religious, spiritual, intellectual, etc.
It will also invite conversation around further questions: What kinds of change? What are the grounds and manner of hope, transformation, and resilience? What might the arts and theology have to contribute to such discourse and action, if anything? How do we attend to the margins of this discussion, and speak and act more holistically as communities of change?
The keynote speakers for this event are Emmanuel Garibay, Lyn McCredden, Jione Havea, Naomi Wolfe, and Trevor Hart.
An invitation for papers and presentations invites contributions from cross-disciplinary fields such as theology, visual arts, music, performance, literature, cultural studies, poetry, philosophy, and history, with spaces available also for creative presentation of work in live performance or in a public gallery.
This event is part of the Art/s and Theology Australia network.
DATES: 16–19 July 2020
VENUE: The Centre for Theology & Ministry, 29 College Crescent, Parkville, Victoria
Conference Flyer
More information and Register