Translating European Culture to Colonial Melbourne: James Goold and his Legacies
Monday, 17 February, 2:00 pm

–

Tuesday, 18 February, 7:00 pm

AEDT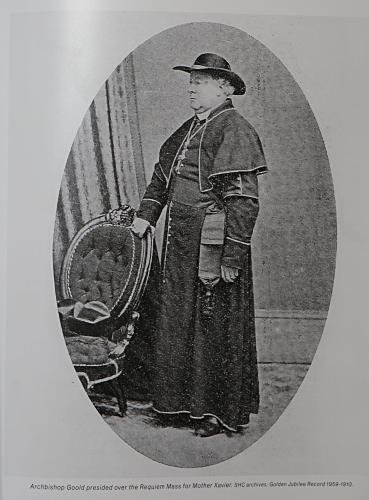 This international conference celebrates the conclusion of an Australian Research Council Discovery Project on Archbishop Goold and his patronage. Hosted by the project's research team, it brings a comparative dimension to our research with keynote contributions on the cultural visions of the Church in seventeenth-century Spain, in nineteenth-century Canada, and with Anglicanism in nineteenth-century Melbourne. It will present very recent research on religious orders in Australia, Goold's patronage of contemporary artists, and the nineteenth architects who have contributed significant heritage buildings to the built environment of Melbourne and country Victoria.
With papers across two days by leading Australian and international researchers, the conference includes keynote lectures from the following speakers:
Professor Mark McGowan (University of Toronto):
Professor Peter Sherlock (University of Divinity)
Rafael Japón (University of Granada)
This conference is held alongside the exhibition "The Invention of Melbourne: A Baroque Archbishop and Gothic Architect", Old Treasury Building Museum, 1 August 2019 – 2 March 2020.
Copies of the published volume "The Invention of Melbourne: A Baroque Archbishop and Gothic Architect" are available from Melbourne University Publishing and will return to stock on February 5, 2020: (http://www.mup.com.au/books/the-invention-of-melbourne-hardback)
Register
BOOK NOW
Location
Monday: Newman College Oratory, Swanston Street
Tuesday: Laby Theatre, David Caro Building, University of Melbourne