Theologising in the Shadow of the Pandemic
Friday, 18 February

–

Saturday, 19 February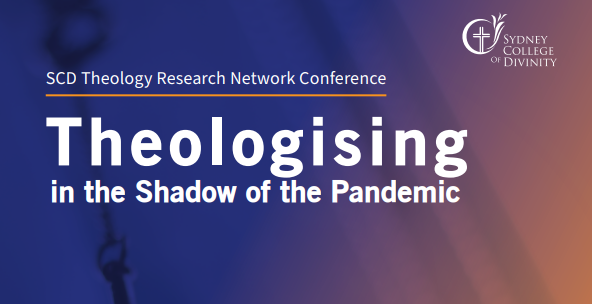 SCD Theology Research Network Conference
The present Covid-19 pandemic has been the cause of massive social, economic, and religious dislocation. Its longer-term implications remain unclear. At this difficult time, theologians have a responsibility to draw upon the sources of our faith to provide insights from our religious traditions from which people both inside and outside the church may draw hope and meaning. The Conference, Theologising in the Shadow of a Pandemic, is an opportunity to bring the resources of our faith traditions to bear, not to provide definitive answers but to explore these resources and share them both within our churches and with the larger society.
In 2020 the SCD Theology Research Network commenced its two-year cycle of seminars on the topic, Theologising in the Shadow of a Pandemic. The presenters from the seminar series will present the keynote addresses.
Papers are now invited for concurrent sessions of the 2022 Conference, addressing different aspects of the topic. Preference will be given to specifically theological engagement with the topic—systematic, political, liberation, feminist, liturgical, ethical, pastoral, biblical, patristic, etc.
This conference includes papers presented by University of Divinity academics.
Conference website