The Catholic Dialogue School Today: Two day online seminar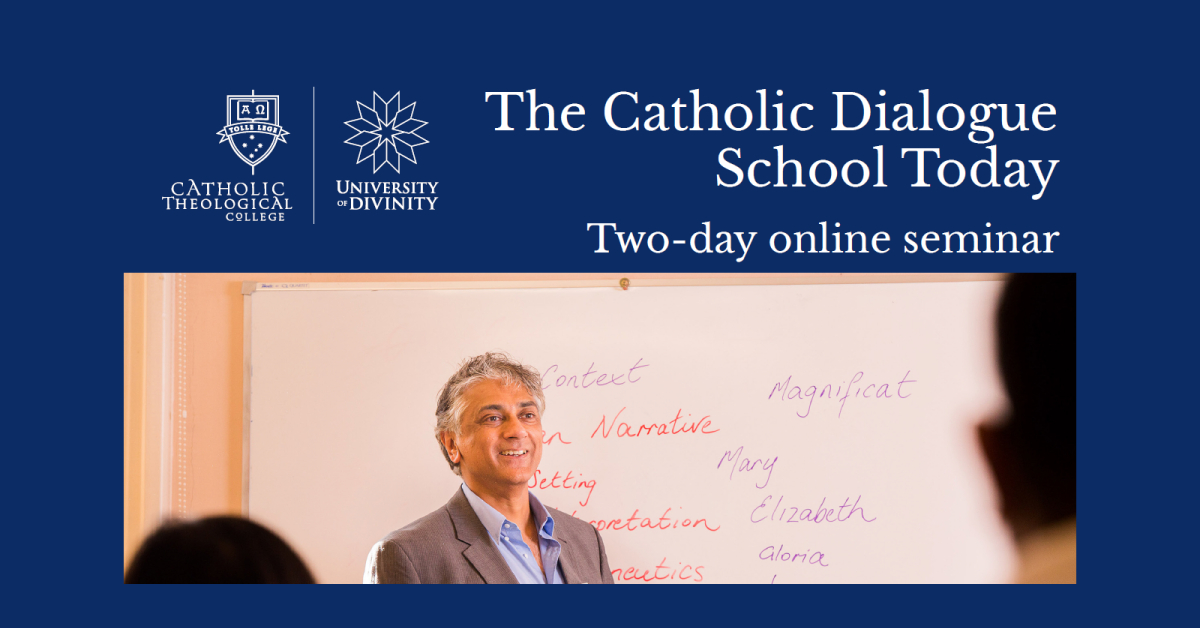 Catholic Theological College is offering a 2-day seminar (4 sessions) to all teachers in Catholic Schools — especially those not teaching Religious Education.
These sessions will provide a strong introduction to the language and purpose of the Enhancing Catholic School Identity (ECSI) project.
These sessions are eligible for maintaining accreditation for teaching in Catholic schools. If valid VIT is supplied, we will submit your details to MACS to have sessions counted towards gaining/maintaining accreditation.
More detail about the sessions can be found in this
brochure
When
Friday 26 August 9.30am – 4.15pm AEST
Friday 2 September 9.30am – 4.15pm AEST
Registration
Online via Trybooking
Fee
$100 per session
For further information and enquiries contact Mr Jude Caspersz, Learning Support Coordinator, learningsupport@ctc.edu.au