Spirited Women ACWR Conference
Friday, 6 August, 8:00 am

–

Sunday, 8 August, 5:00 pm

AEST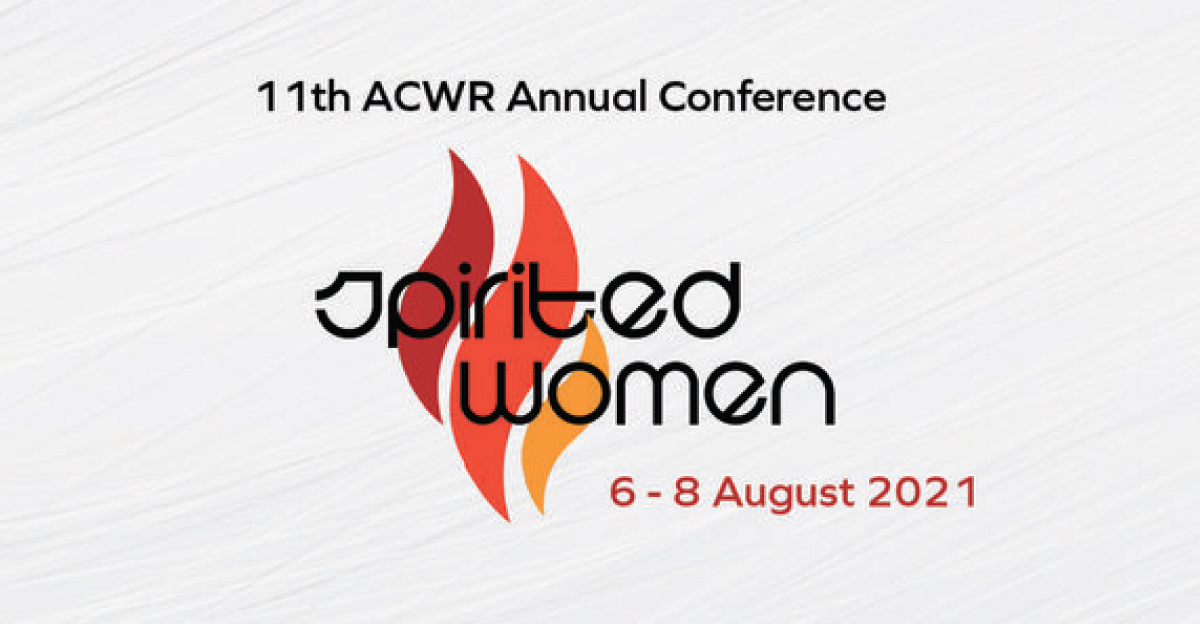 11TH ACWR CONFERENCE
SPIRITED WOMEN
6 – 8 AUGUST 2021 at Nazarene Theological College (QLD)
The Spirited Women Conference will integrate online and in-person components for a blended conference experience.
This conference is sponsored by the University of Divinity.
Conference theme
Keynote Speaker
Program and paper titles
More information
Australian Centre for Wesleyan Research
The Australasian Centre for Wesleyan Research is a diverse and multidisciplinary community of established and emerging scholars united by a desire to foster and promote research and scholarship from a Wesleyan perspective and to connect scholars across disciplines and theological divides.
The ACWR is a working partnership formed by a number of theological institutions, denominational partners, and libraries, including Eva Burrows College and Pilgrim Theological College.
Funding available
The ACWR has funding available to support attendance at its upcoming Spirited Women Conference. We are offering up to $500  to support costs associated with attending the conference (registration, travel, accommodation, food) on the part of an Indigenous or Pacifika participant. An additional scholarship of up to $400 is available thanks to a gift from the Barnabas Connection to support someone struggling to meet the costs of attendance. If costs are less than the total amounts offered (for example, Zoom participation will involve only registration costs) more than one applicant may share the awards. To apply or for further information please email acwr.info@gmail.com