Soul collage: Visual enquiry and the art of listening
Friday, 22 July, 9:00 am

–

3:00 pm

AEST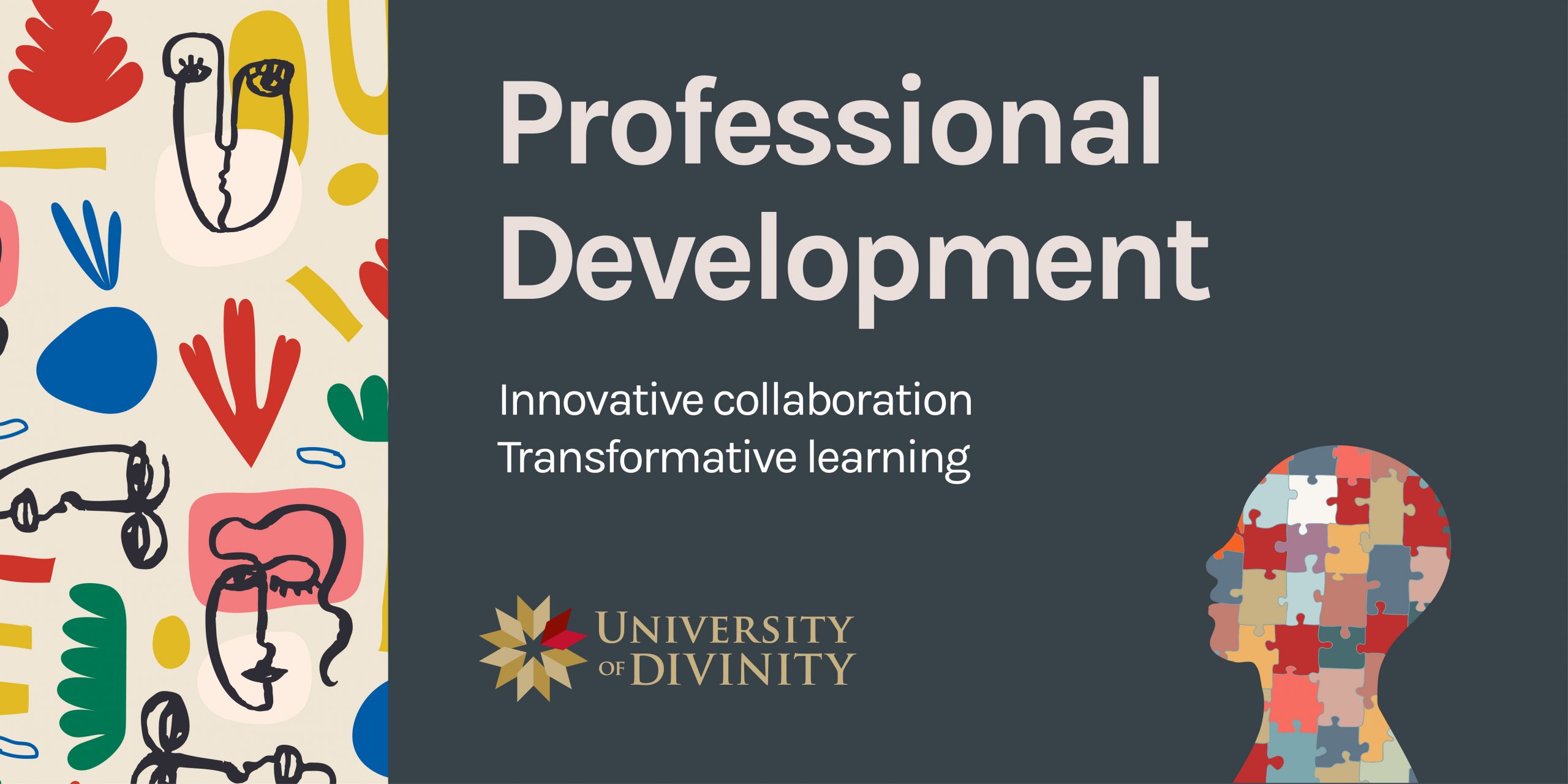 "It is entirely possible to flourish at work!"
Professional development is an investment in continuing education and career training after a person has entered the workforce. Technologies, innovation, and best practices are constantly evolving and progressing, making it crucial for professionals to continue to work on a relevant skill set and knowledge base over the entirety of their career.
The University of Divinity invites you to consider participating in professional development with our team of innovative and experienced practitioners.
About this event
SoulCollage® is a creative, self-discovery process available to everyone.
Founded by Seena B. Frost, SoulCollage® is a powerful, creative process and life-changing method of self-discovery that is available to everyone. The aim is to help you and the people around you be the best versions of yourselves through self-reflection and by engaging the visual part of the brain to gain a new perspective on yourself and your circumstances. While the method involves choosing and creatively working with images, you do not have be artistic to participate and benefit from the experience. Discover new ways to thrive and make positive changes to the world around you.
Facilitator
This session will be facilitated by Jo Roszkowski, a Melbourne based artist who has studied photography, visual arts and therapeutic arts therapy.
Professionals who would benefit most from this session include:
Supervisors, Counsellors, Managers, Team Leaders, Artists, Teachers, Religious Leaders, Lay Leaders, Volunteers, Students, and many more.
CPD Credit
All attendees who complete the session will receive a digital Certificate of Completion from the University of Divinity.
Cost
$150*
*$99 for University of Divinity members
Obtain the DISCOUNT CODE by emailing grublee@divinity.edu.au
Fees are inclusive of a light lunch and materials for the session.
Delivery
This session will be delivered in-person at the University of Divinity's St Paschal Campus. Enter from 90 Albion Road, Box Hill VIC 3128.
Register now