SGR Saturday Writing Days (May)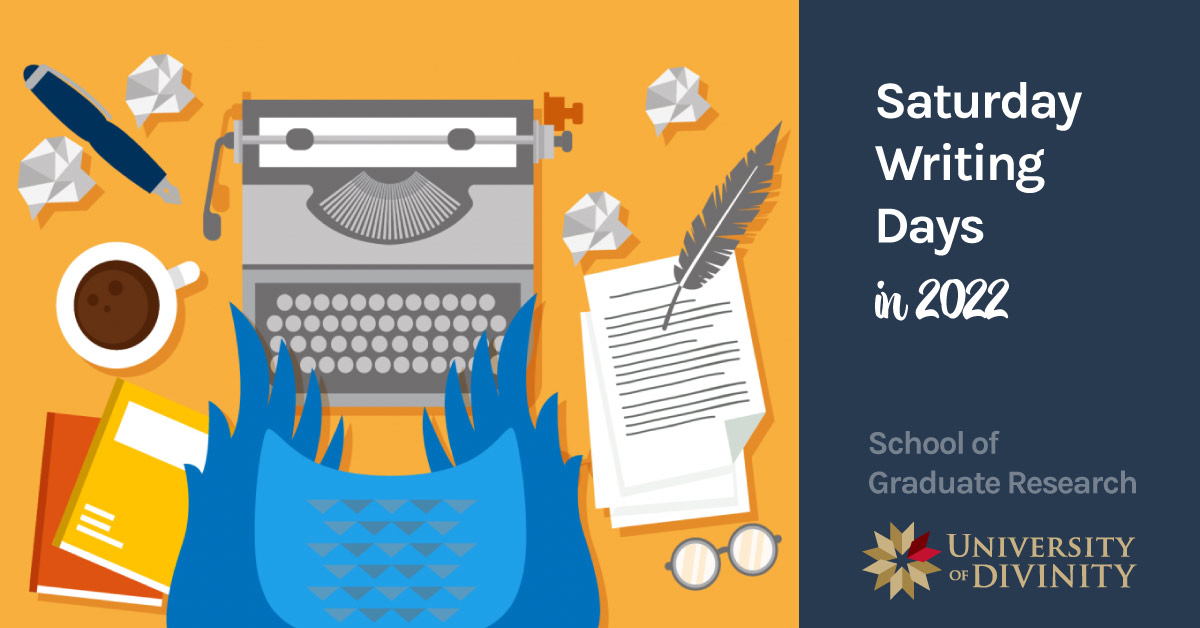 Saturday Writing Days are an opportunity to spend sustained time writing to help you achieve your thesis goals. You will be encouraged and supported to write through conversations with other students, early career researchers and staff.
You can participate in person (COVID-permitting) at the School of Graduate Research office in Box Hill (Melbourne), or online via Zoom.
Where:
University of Divinity, 90 Albion Road Box Hill OR
Join online from home (touchbase 3x during the day)
When:
19 February · 12 March · 9 April · 21 May · 13 August · 17 September · 15 October · 12 November · 10 December
Time:
9am to 4:30pm
Bring:
Computer, everything you need to spend the WHOLE day writing
Your own lunch
Provided:
Tea, coffee, snacks, desks, power, wifi, encouragement!
RSVP:
by 5pm on the Thursday before each session
to Suman Kashyap at skashyap@divinity.edu.au