Research Bites
Wednesday, 28 September, 10:00 am

–

12:30 pm

AEST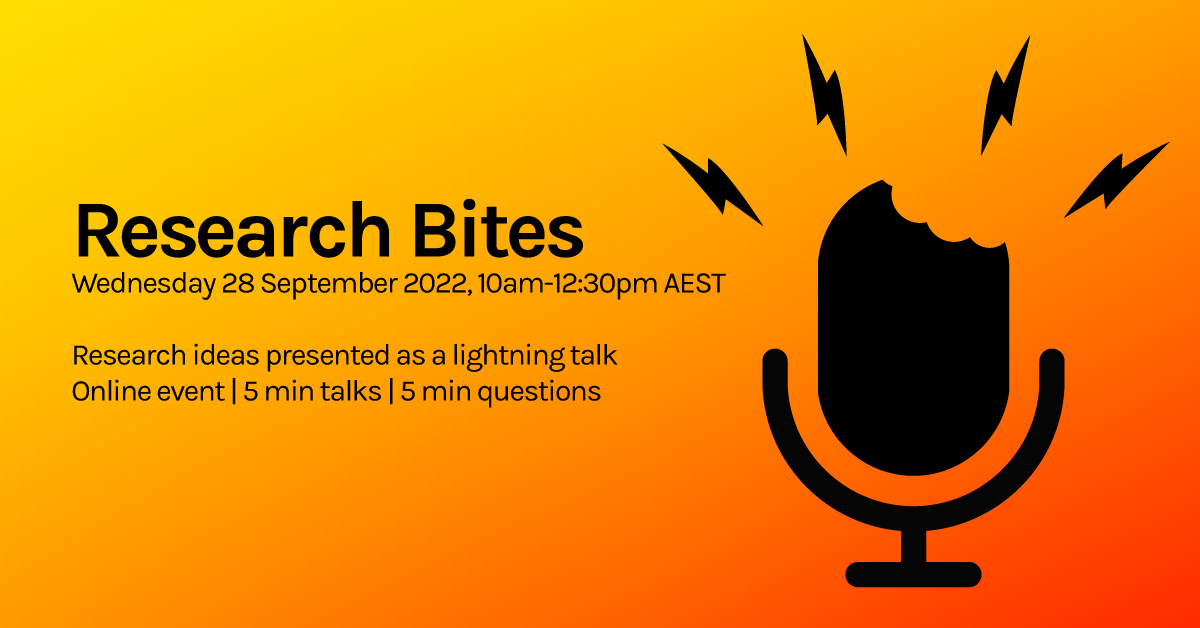 When: Wednesday, 28 September 2022
Where: Zoom
Format: Lightning talks
During Covid researchers across the world have discovered that the lightning talk format for delivery of research ideas is particularly suited to the online medium.
The speaker has 5 minutes in which to deliver a research idea.
The audience has 5 minutes to ask questions.
The moderator keeps track of the questions submitted via the Chat function and emails them to the speaker afterwards, who can then respond to the questioner by email after the event.
Advantages:
Less preparation
Less Zoom fatigue
More speakers
Speakers and questioners stay focused
Students, staff, and HDR supervisors outside Melbourne can attend
Speakers:
Lightning talks are an excellent discipline for HDR students.
Staff can more easily slot delivery of a paper into busy schedules.
External supervisors can explore the breadth of research at the University and present their own research.
Join on Zoom
https://divinity.zoom.us/j/89535705288?pwd=RTA3NFVueVpLM0RrQmZCTnBSQ3M5dz09
Register by 27 September to attend and receive a copy of the program