Providing safety and support for LGBTQA people of faith: Improving pastoral care
Friday, 1 December, 9:30 am

–

1:00 pm

AEDT

$20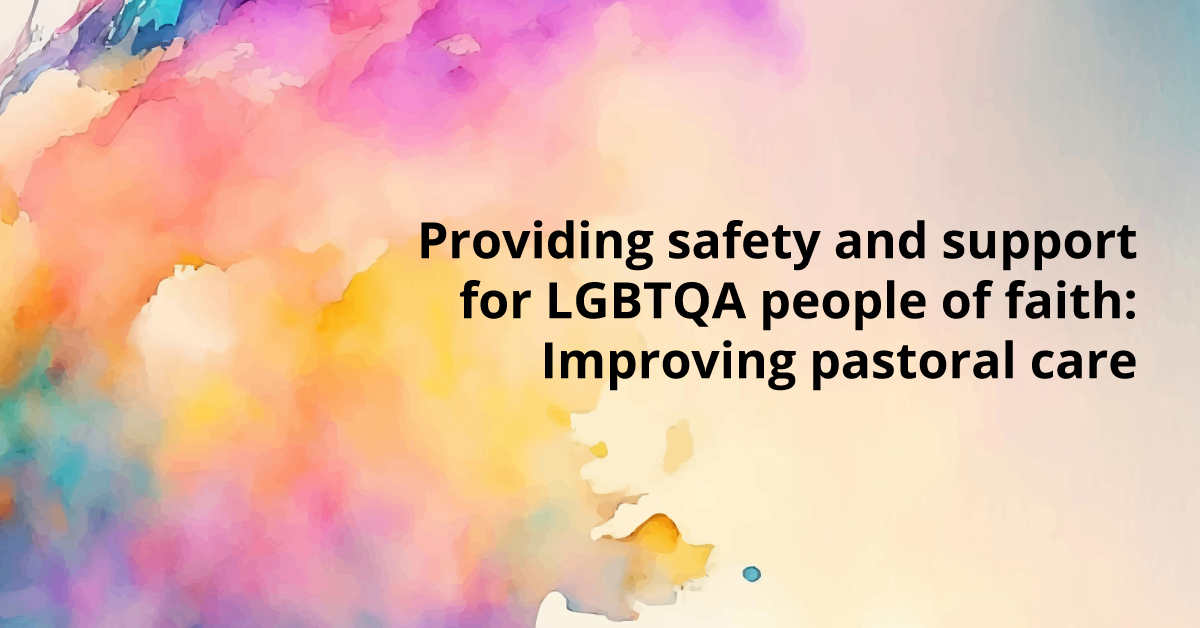 Empowering Pastoral Care: Supporting LGBTQA People of Faith
Change and Suppression (conversion) Practices Prohibition Act 2021
Seeking a deeper understanding of LGBTQA pastoral care?
Join our workshop to gain insights and strategies with leading advocate Jac Tomlins. Register today!  Hosted by the University of Divinity and the Victorian Equal Opportunity and Human Rights Commission.
The University of Divinity is proud to present a transformative Professional Development module, "Providing Safety and Support for LGBTQA People of Faith: Towards Better Pastoral Care".
This professional development module, expertly delivered by the leading advocate and trainer Jac Tomlins, tackles the crucial concept of 'minority stress' and the imperative of building structural resilience. Professional development certificates are available on request.
Our previous participants rave about this workshop:
"Thoughtful, delivered with great care, very relevant"
"I found all content to be delivered in a very caring and compassionate way"
"Very well written, explored, and explained. No ambiguity at all."
Delve deep into the ideologies that fuel change and suppression practices, understanding their detrimental effects. Importantly, participants will be encouraged to introspect, adapting their practices to ensure inclusivity and support within their faith traditions and work environments.
Friday 1 Dec, 9:30 AM – 1:00 PM AEDT
Venue: University of Divinity, St Paschal Campus, 90 Albion Road, Box Hill, VIC 3128
Contact: Cath McKinney: cmckinney@divinity.edu.au
Bookings are esstential – places are limited.
Price: $20.  Morning tea included.
Bookings
If the bookings bar below does not load on your browser, you can visit https://www.trybooking.com/CMOPF to make a booking.