Between God and the Easel: The Work of Patrick Henigan
Wednesday, 18 May, 6:00 pm

–

8:00 pm

AEST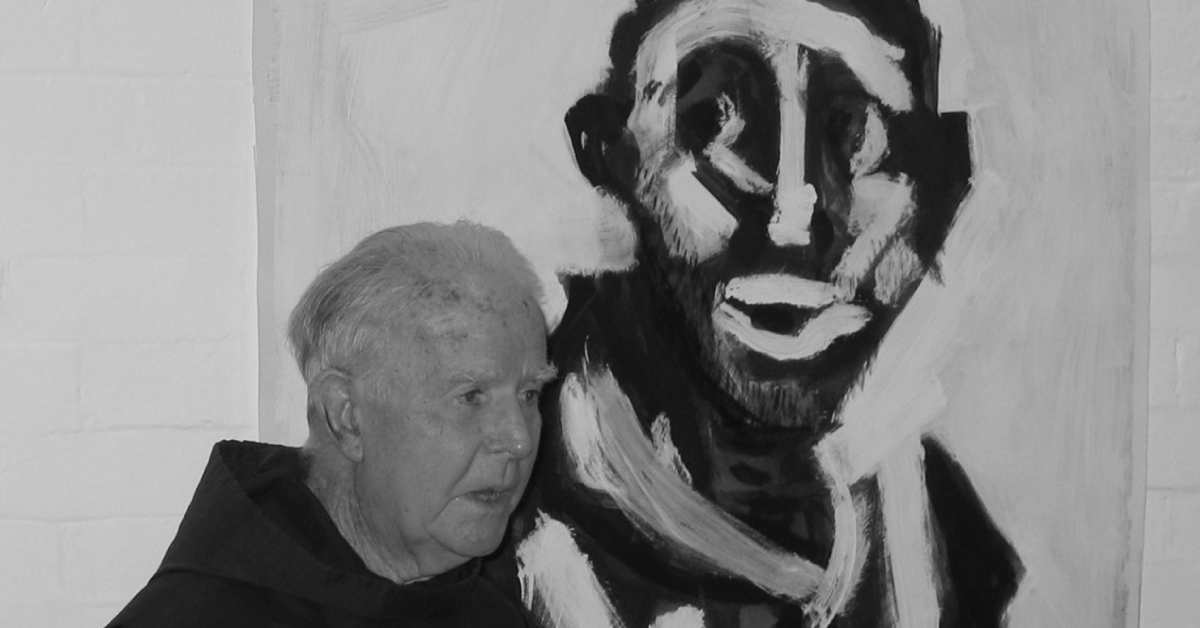 Patrick Henigan (1925-2018) was an artist who gained strong praise from art critics for his powerfully expressive works, strong sense of line and bold uninhibited feeling for spontaneous form. However, the main motivating force underlying Patrick's inspiration was his religious commitment.
I knew Patrick Henigan as a member of our community in Collingwood. He would come and sit with us all and be quietly observant of the presence of God amidst the chaos that was our ecclesial way. Some hectic days I would not see him arrive, but at a point during our gatherings, I would notice his Franciscan habit, catch a glimpse of his face, and know that we were being seen and accompanied by one who offered the kinship of being a brother to us all.
To see Henigan's art is to be moved not only by his observance of the human condition, but to be invited into an intimate disclosure. Patrick is credited with commenting: "My Salvation lies in the ability to be totally myself" and his art authentically captures a sense of his experience of being a person with inner turmoil, deeply committed to people, encountering God in the world – as present and absent. This translates into a creative witnessing of faith, depression, poverty and rich relational encounter – all held in tension on the surfaces he worked on and with.
The University of Divinity will host an evening where the appointed curator of Patrick's work, Simon Gleeson, will speak to the task of gathering, preserving, and engaging with Patrick's legacy.
– Dr Cath McKinney
Join us
6-8pm, 18 May 2022
St Paschal Campus, 90 Albion Road, Box Hill VIC 3128
Selected works will be available for sale.