Parkville Research Seminar Series (September)
Monday, 13 September, 2:00 pm

–

5:00 pm

AEST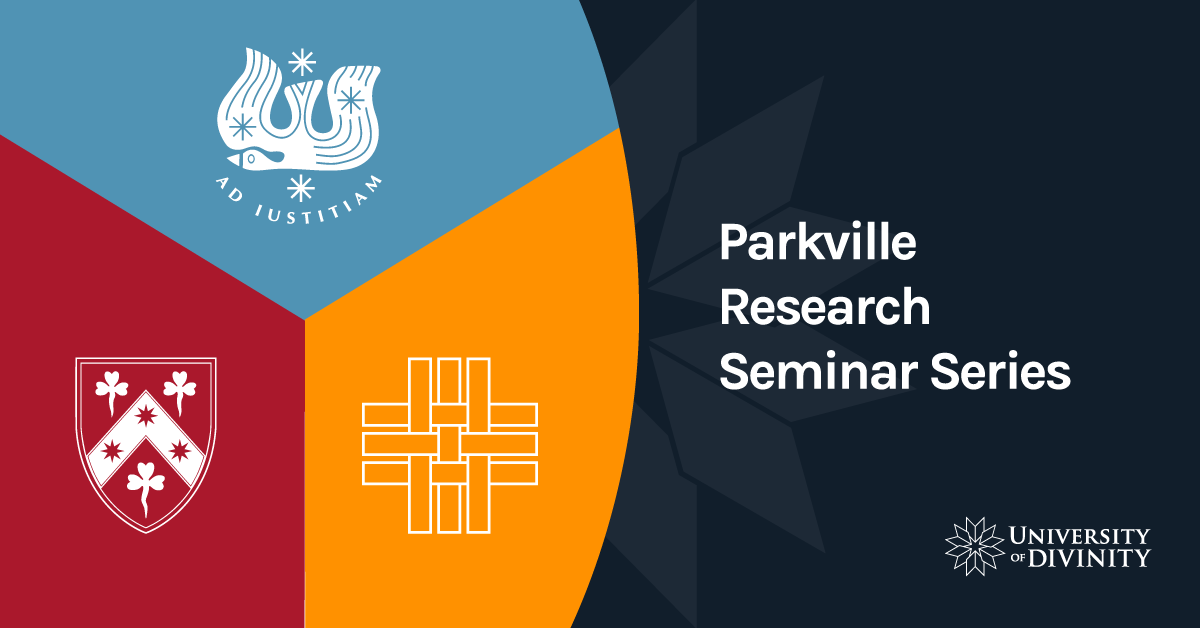 The Seminars are open to all colleges, faculty, and HDR students of the University of Divinity and faculty and students from other theological Colleges in Melbourne will be made welcome.
Monday 13th September
Zoom ID: 942 9535 1899 https://zoom.us/j/94295351899
Schedule:
2:00-2:05: Introductions and Research Coordinators
2:05-4:30: Papers
2:05-2:40: Eve in Australia: Reading the Eden Narrative with Early Feminists
Dr. Barbara Deutschmann, Honorary Postdoctoral Research Associate, Whitley College.
2:40-2:45: Break
2:45-3:20: Balthasar's Trinitarian Theology of Music
Paul Daniels, PhD Candidate, Trinity College Theological School.
3:20-3:25: Break
3:25-4:00: Sleeping in the Storm: Assessing the intertextual memory primes for the Jonah narrative from Mark 4:35-41
Dr. Christopher Porter, Postdoctoral Research Fellow, Trinity College Theological School
4:55-5:00: Wrap up
Contact: Dr. Scott Kirkland, scottk@trinity.edu.au
Established in 1877, Trinity College Theological School is committed to shaping men and women who wish to pursue ordination in the Anglican Church, develop skills for lay ministry, or simply explore Christian faith for personal or vocational enrichment and development.